Don't worry if you didn't catch the news yesterday, we'll bring you up to scratch. After posting a screenshot listening to some Sufjan Stevens, Kanye West was essentially caught out torrenting software developed by EDM artist Deadmau5.
Serum, the synthesiser program, is high-end and retails at around $180, which shouldn't really be too much to ask from one of the biggest artists in the world. So this inspired a little bit of a rant from Deadmau5.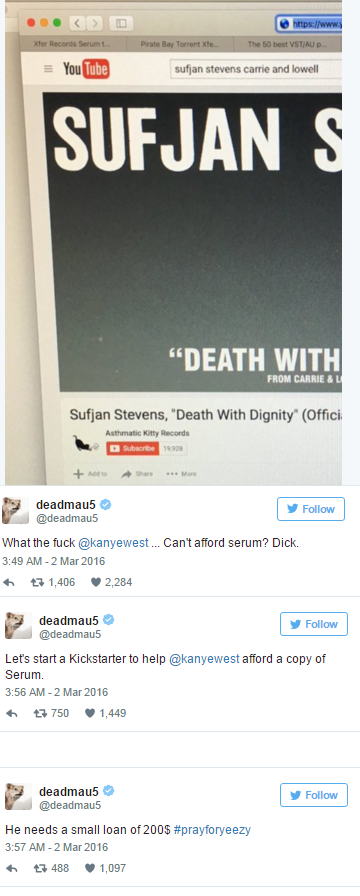 Kanye, however has responded by taunting and winding up the Canadian artist, who he shares stakes in Tidal with.

Ok, so it gets a little funny. But Kanye, please just buy the gosh darn software. Perhaps he didn't torrent it in the first place... If you didn't, just tell everybody you didn't! And if you don't like the of questioning, then double-check your tabs before you do screenshots like the rest of the world!