Kurt Cobain and Courtney Love's former Los Angeles apartment is available for hire.
The couple lived in the flat from 1991-92, but current tenant Brandon Kleinman charges guests $150 (£100) per night to stay in the two-bedroom, 1500 square-foot apartment. According to Interior designer Kleinman, he has actually listed the apartment with Airbnb for "a couple of years".
The owner is looking to remove some of the property's coats of paint to see whether any of the paintings that Cobain did on the wall are underneath.
When Love was eight months pregnant in 1992, the duo left because of faulty plumbing and a leak that damaged their possessions, including Cobain's guitars and journals. Not a great endorsement..
Here's how it looked just after they'd moved out...
And one featuring Cobain...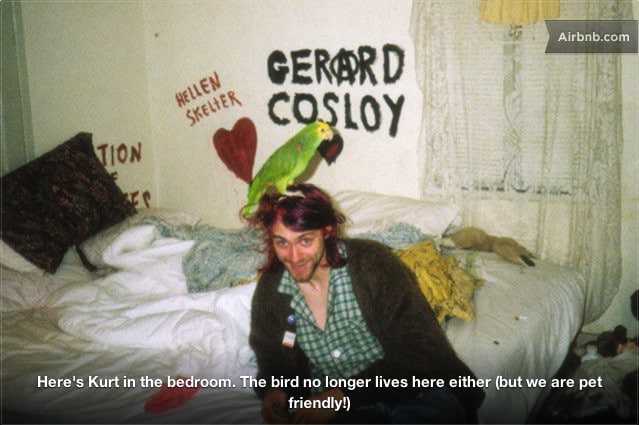 And now...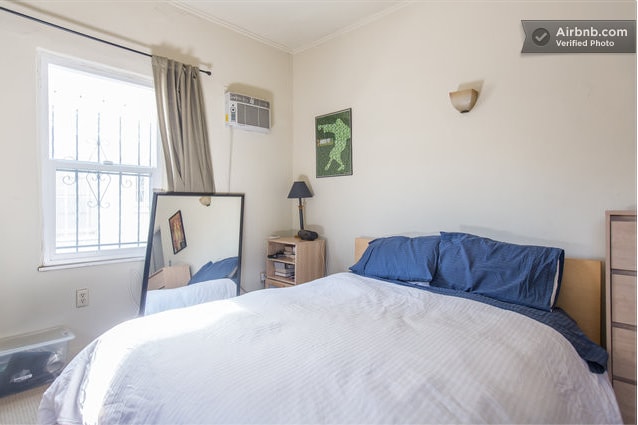 Read our review of the new Kurt Cobain documentary Montage of Heck via this link. There is a lot of exclusive footage in the film taken in that very flat. It will receive its US television premiere on HBO on May 4.