T-shirts with Kurt Cobain's suicide note strewn across them are becoming a bit of a phenomenon, and online retailers like eBay/Etsy are trying to stamp them out by removing them.
Take a look at the shirt design, selling for around $14.99, below: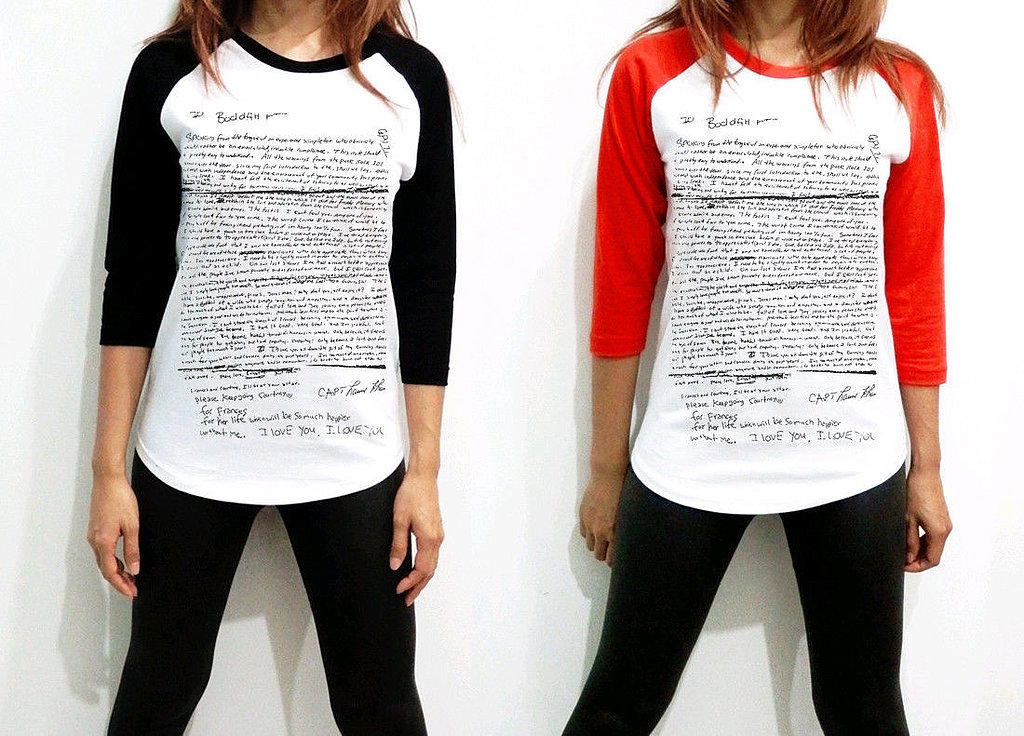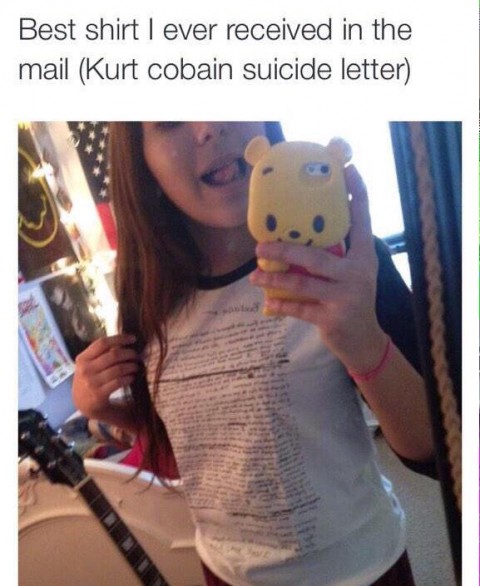 Did the Winnie the Pooh phone case come as an upsale, I wonder?
It's a little sad, isn't it? No doubt not malicious, but just a little bit confused. This writer used to wear something similar as a 14 year old... And is currently even more confused.