Metallica have today been revealed as the final headliner for Glastonbury Festival 2014, joining Arcade Fire and Kasabian.
They will be headlining the Pyramid Stage on Saturday night.
"They're one of the biggest bands in the world," said festival organiser Michael Eavis. "And on my travels people are always asking me, 'When are Metallica going to be playing Glastonbury?' I was so keen to book them. They'll be pleasing so many thousands of people."
"We figured that, since all the people had bought the tickets and it's our first visit to the hallowed Glastonbury grounds, maybe we would be better off if I took charge [and wrote] what I considered to be the most suitable setlist," drummer Lars Ulrich told the Guardian on the subject of the setlist.
See the full Glastonbury Festival 2014 line-up here: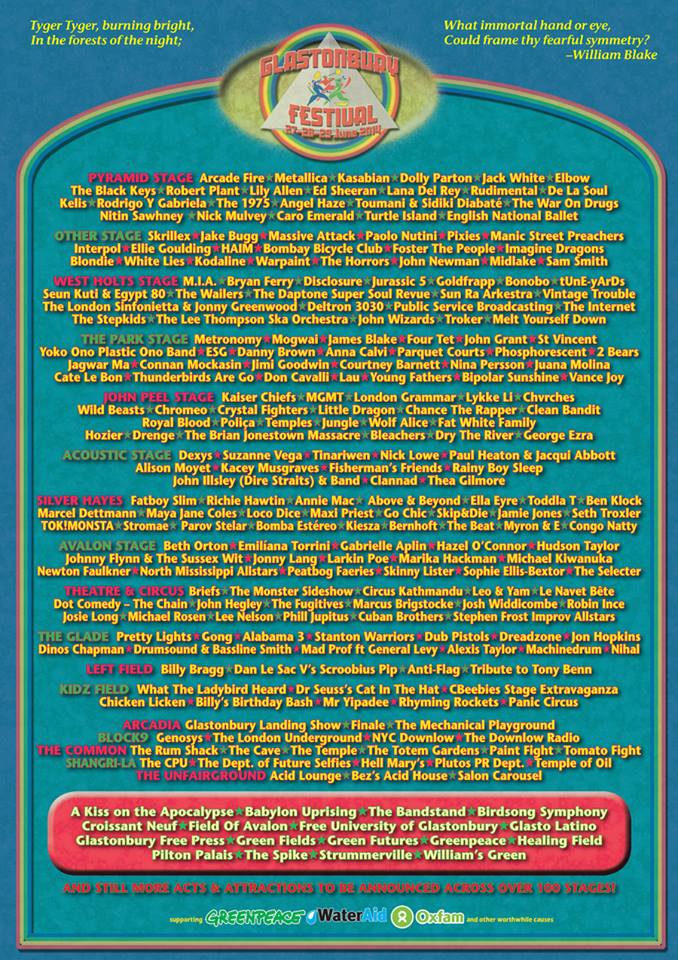 For more information, head here.