Following Russia's controversial involvement with hooliganism at this European Championships, there has been many criticisms of Russian fans, with UEFA giving them a suspended disqualification.
Today however, another criticism has floated in, but from Oasis singer Liam Gallagher. It's particularly unhelpful and pretty homophobic. Check it out:

People have reacted with shock and disbelief, referencing last week's tragic Orlando shootings while recounting the tragedy.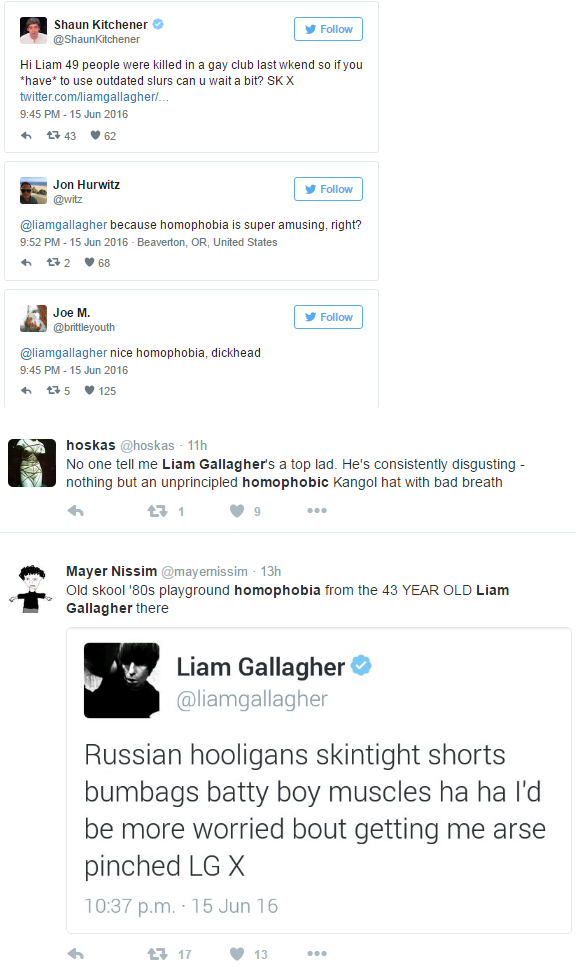 Gallagher has since apologised for the comment on Twitter, with no official statement expected: