We all began the day hoping it would go well for Stormzy. 100% confidant it would, but still hoping, because this would be a cultural moment. The modern poet who crosses over so much, from acclaimed and popular albums, to a publishing imprint, to an Oxbridge scholarship, Stormzy is the man who embodies the positives of late twenty teens Britain. He is the anti-Nigel Farage. He is the Superman to Boris Johnson's Zod.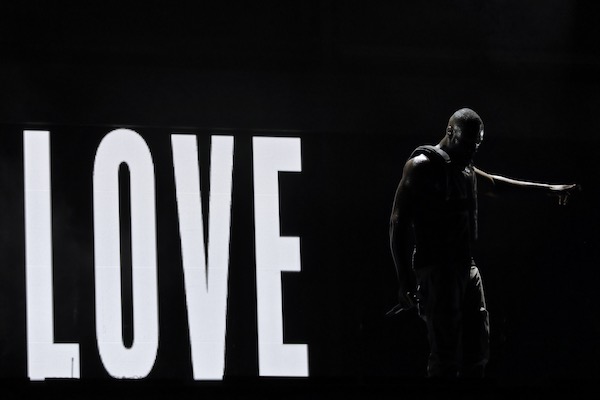 The man knows this, and he explained his feelings earlier today in a tweet: "I am the first black British artist to headline Glastonbury. At 25 years old I am the second youngest solo act to ever headline Glastonbury, the youngest being a 24 year old David Bowie in 1971. I'm overwhelmed with emotions, this is the most surreal feeling I've ever experienced… I feel my entire life has lead to this moment. Can't explain or fathom what all this is but I am 100% sure this is God and his favour. Giving him all the glory."
Then it all got surreal. We don't know who's in charge of Jeremy Corbyn's twitter, but they sent him a message: "Have a great set tonight… It's thoroughly deserved and everyone watching Glastonbury will no doubt enjoy every minute of it." Perhaps an odd message given how Corbyn and the music world drifted apart in the last year, but still a mark of the importance.
The man who seems at ease with the mantle of modern Shakespeare took to the stage with video of Stormzy getting advice from a rap legend, and then some serious beats began. Rocking a bulletproof vest with a Union Jack on it, within one song Stormzy had already been more exciting than Jay-Z's set and every time Oasis have played. Boris Johnson was called out early, dancers appeared on balconies behind Stormzy and he described this as the best night in his entire life.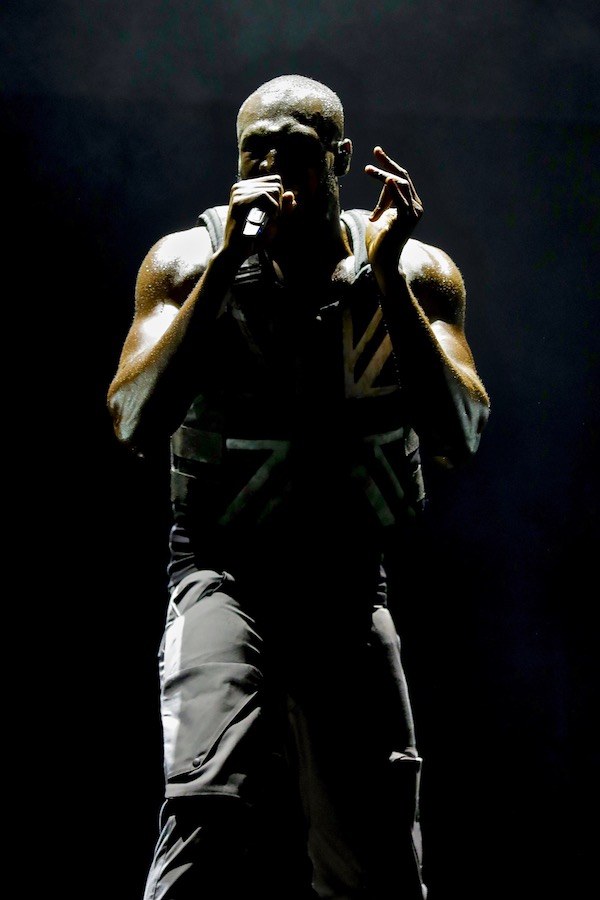 There was a ballet intermission, before the vest went, the all-white outfit appeared and a choir joined the man onstage. The backdrop moved and now we saw the band literally behind the music. A shift in mood lesser artists wouldn't have managed but which Stormzy achieved without missing a beat. As the gig went on the choir grew, and there were plenty of fun moments (sweet like chocolate) but the message stayed, the power mutating but never lessening.
What we were in no way expecting was Chris Martin (the Coldplay one) appearing with a piano to lead a two man singalong. But don't worry, there was another costume change after that: shirt off, muscles out, perfect look for this summer weekend. The guys dancing in coats must have been boiling.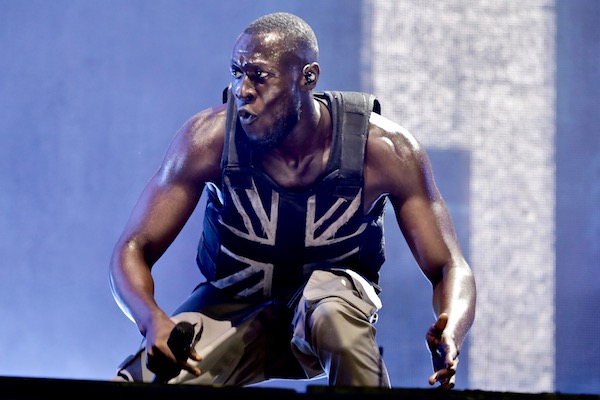 Yet for all the slick production, there was still time for a singalong to Ed Sheeran with the backing track dropped for the audience to sing along. Late in the set Stormzy took a moment to praise all the people who'd come before him in the industry, then took another rollercoaster through the styles before a final plug for his hashtag and a literal mic drop.
Point made.