Jonny Greenwood ran into Nick Cave yesterday in New York, and this Twitter user thusly took the best-timed photos we've seen in a long time.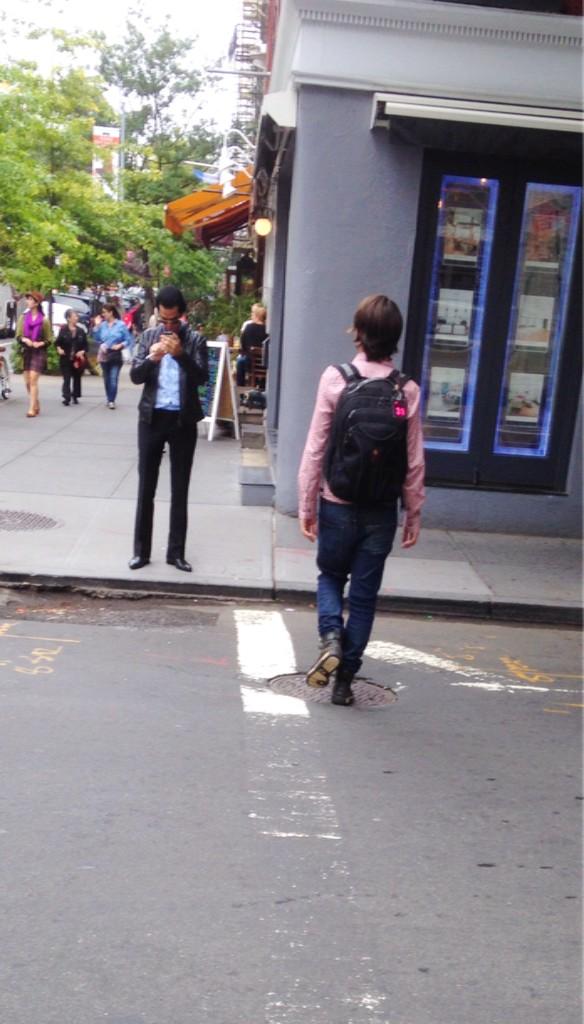 Just Before Nick met Jonny
Oxford, Oxfordshire, United Kingdom
And the 'Holy Shit!' moment between the pair.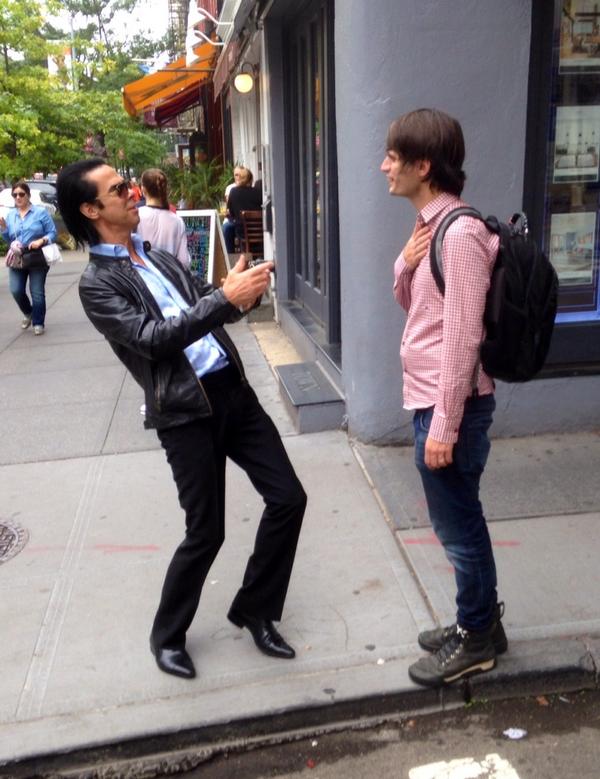 Cave is currently promoting his new film 20,000 days on Earth, whilst Greenwood was playing a live score for the first Paul Thomas Anderson film he soundtracked 'There Will Be Blood'.