Martin Shkreli, the Lex Luthor of music, has today released the $2 million unreleased Wu Tang Album he purchased.
Being a rich and white man, he was always going to be a Donald Trump supporter. He promised fans anyway a week or so ago that he'd leak the bits of Wu Tang, Beatles, Hendrix, Radiohead, Nirvana and more if Trump won.
Now, he's done that, sort of, airing a few songs after a polite tirade.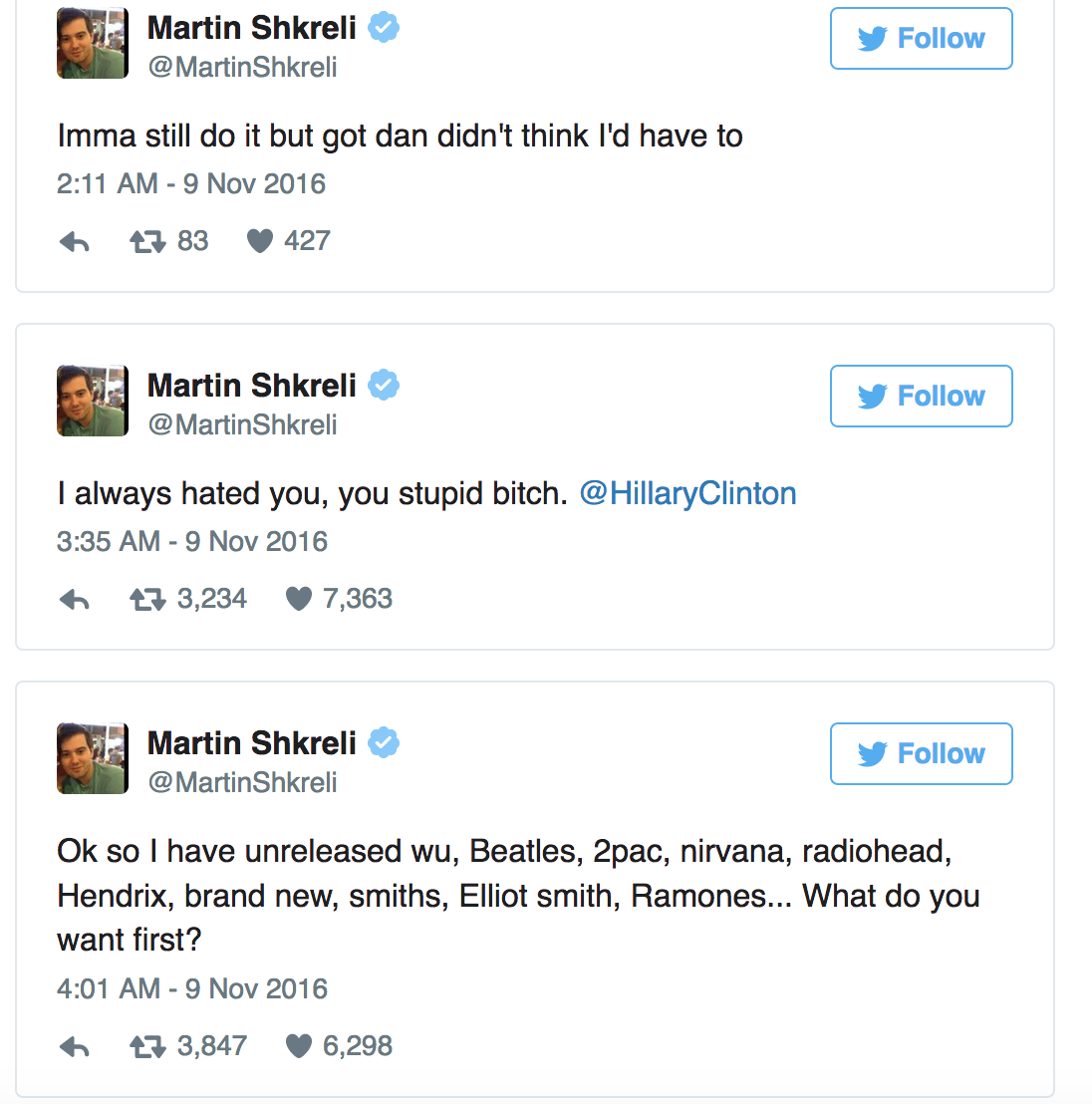 Depressing, indeed.