Ministry of Sound have penned an open letter to their home city's mayor, Boris Johnson, concerning their battle with potential closure of their London venue.
They're under the threat of closure due to planning permission for nearby housing developments, and have asked Boris to step in and make a decision on planning permission. The mayor previously said the venue was "safe on my watch".
They're trying to build a 41-storey block of flats built right next door to the nightclub, and this is the second time the owners have had to face such a predicament, last time they won. Let's see what happens.
The next hearing on the issue will take place on the 19th of November.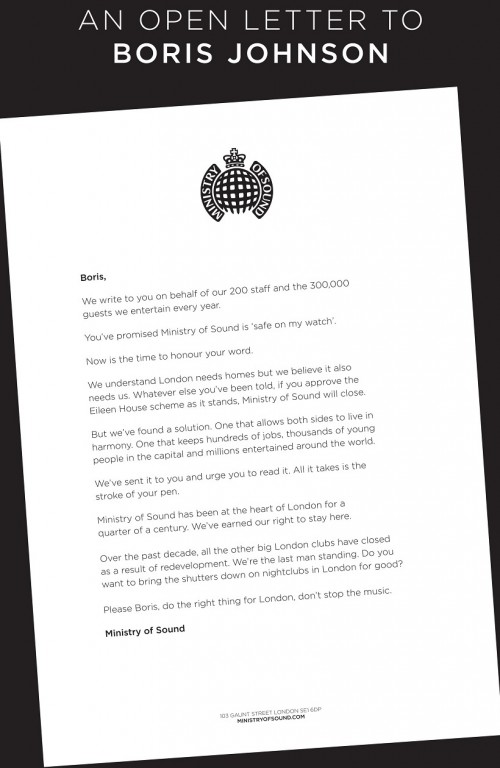 SupaJam: the best place for trending music news on the web