Martin Shkreli, both music's most despised man and the sole owner of the one of a king Wu Tang Clan album has today tried to coax voters into voting Trump.
In a tweet, he dangled the one of a kind record 'Once Upon A Time In Shaolin' he paid a million for as the proverbial carrot for US voters. This would also include unreleased Beatles material he claims to have ownership of.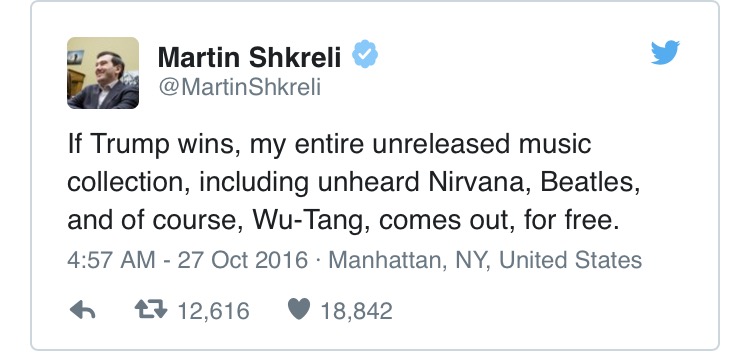 Don't let him tempt you!