Some secret appearances are so secret that no one is around for the reveal. This was the case at the post-midnight premiere of Tilda Swinton's new film 'Okja'. The Pilton Palais cinema is celebrating its 35th year at Glastonbury and this old traditional mainstay of the festival has seen many changes. Even now faces new challenges, such as the launch this year of Cinemageddon: a drive thru cinema offering direct competition and splitting the cinema crowd down the middle.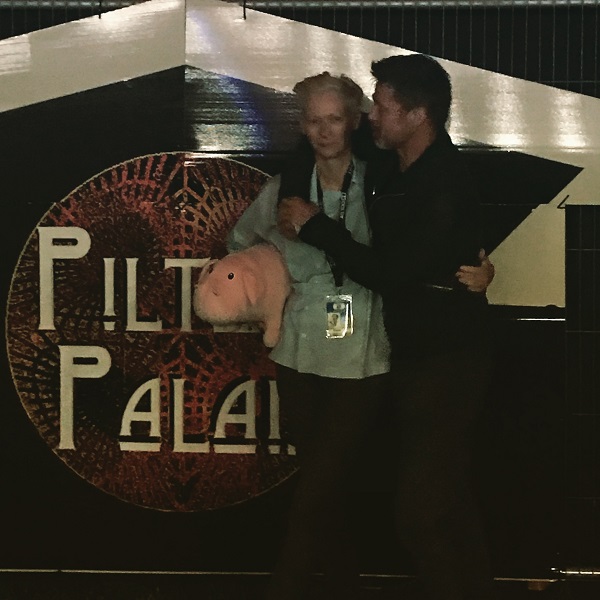 Whilst their rival may have procured Johnny Depp on Thursday, last night something very special indeed took place at Pilton Palais. To a tent of only about 40 people, Tilda Swinton emerged with superstar guest in tow. Brad Pitt emerged full of smiles and eager to take to the stage to introduce the Netflix backed film by Japanese auteur Bong Joon Ho. Pitt, slightly sozzled and in good, amiable form was clearly relishing in the rinky dink charm of the famous festival.
The film itself is a raucous, funny and entertaining satire about a girl's bond with a genetically modified pig. It sounds bonkers. It is… a bit. It's also wonderful. Pitt joined the lucky revellers in the tent to watch the film that he executive produced alongside Swinton. Somehow, magical, surreal moments such as that are perfectly suited the Glastonbury vibe.
Okja is released on 28th June.