The family of a big Rick Mayall fan recently requested a birthday card from the late Comedian as a surprise gift, and this is what Mayall came up with.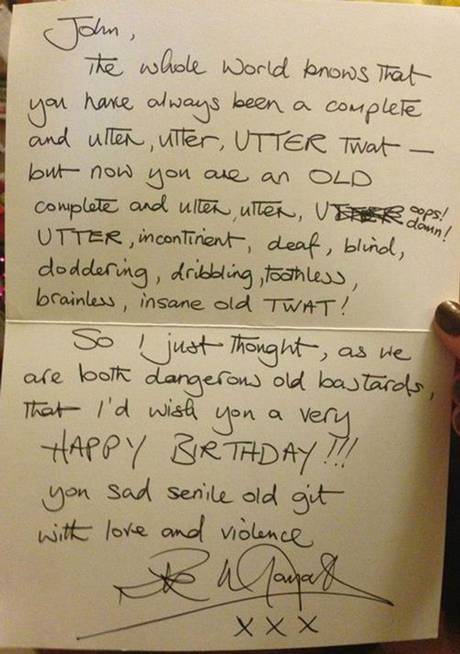 The card says: "John, the whole world knows you have always been a complete and utter, utter, utter twat, but now you are an old complete and utter, utter, utter incontinent, deaf, blind, doddering, dribbling, toothless, brainless, insane old twat," wrote Mayall.
A great thing to get for your sixtieth birthday, hey?
"The look on dad's face (well ALL of our faces) was priceless," wrote one of the fan's daughters, Tracy Bosworth, on her Facebook page.
"I'm opening up the privacy on this so if you want to share it as an example of what a lovely guy rik was, feel free to do so. Xx"
There is currently a campaign to get Rik Mayall's World Cup song to number one.