The public and national reaction to the refugee crisis has made this a testing time for anybody's faith in humanity. The amount of illegitimate posts on Facebook to fuel the fires of hatred are just part of that depressing problem, now that has been crowned by a photoshopped image of rapper Ice Cube made up to look like a Syrian refugee turned gangster.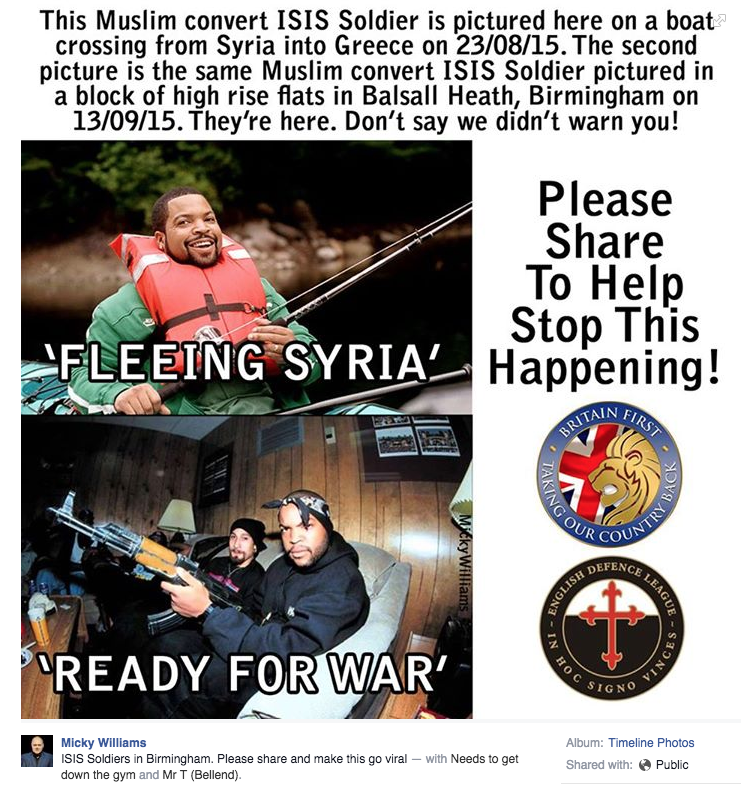 This level of ridiculousness is worrying, but it is the increasing volume of these fake posts that is utterly depressing. See another image below of a refugee, who was said to be joining ISIS but instead had been fighting in the Free Syrian Army, who fight against ISIS.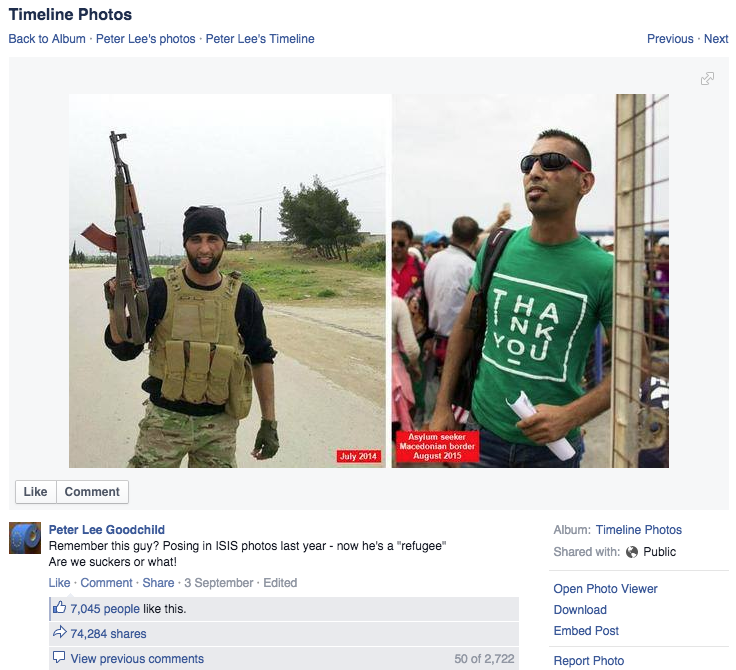 Don't let your Facebook feed get away with it.