"Oh no, I made my family disappear! Oh, wait, it's much worse - I'm living with Pete Doherty".
Macaulay Culkin is currently staying with Doherty at his Paris Home.
I can imagine it now: a Parisienne morning, a weary Macaulay drifts downstairs rubbing his eyes, he turns into the kitchen to find Pete Doherty is stood there, cooking pankakes across the four hobs.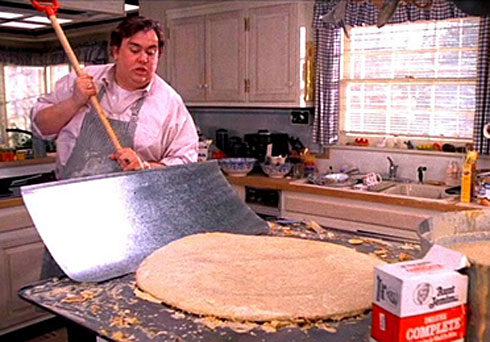 "Macaulay and Pete may seem an odd couple but they've got loads of interests and life experiences in common," a source said, "They bonded over their love of poetry and art. Macaulay can't get enough of listening to Pete waxing lyrical about his painting and music. He's always been a fan of extreme characters like Pete. Look at the way he defends his childhood friend Michael Jackson. Pete also loves talking to Macaulay about acting, as he's been trying to launch a movie career."
There you are.