There are plenty of ways to celebrate your 50th anniversary and, all those years ago when Jagger, Richards and co. were shutting themselves away listening to Muddy Waters, they couldn't have imagine things would have gone the way they have.

So, in celebration of 50 years of debauchery with a side of Rock N Roll, the band will play two dates at the O2 Arena on the 25th and 29th of November.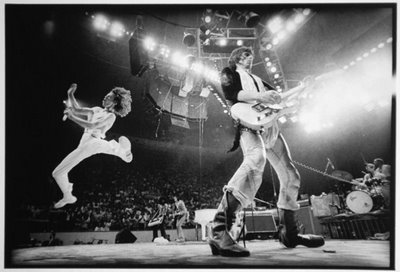 The secret was as prized and kept as a red tibetan mastiff, but Richards' loves running that mouth of his (Jagger will tell you). Saying, "We've got some shows in London, I believe, and in New York," in an interview with Q last month. Tickets for the London shows go on-sale on October 19 at 9am.

Let's listen to their brand new track 'Doom and Gloom' to celebrate.