Shia LaBeouf was kicked out of a Warpaint gig after fighting in the crowd, according to commentors on Reddit.
Reports suggest that he was acting peculiar and harassing women.
"At the beginning of the last song (pre-encore), he began to shove his way to the front and was involved in an altercation with other patrons of the venue, as it was already full where he was shoving himself into. Guys were shoving him around as he was fighting back," said one fan on Reddit.
Another added: "He kept pushing the envelope with his harassment towards girls. It started with him staring one down while walking into her, and when her friend shoved him and yelled 'get the fuck off of her!'. He kept magnetizing to the front, and somewhere in the mix he was pushing his leg in between my friend Livi's. She shoved him down, and that's when I tried to push him out of the crowd. Then someone stopped me because it was Shia. So he got up, I confirmed it.
"So I calmed down and smiled. But he started up the act again with another girl. He was circling her and aggressively saying stuff like how he was going to hurt her into her ears. Acting like he owned her. Doing the cunnilingus gesture inches from her face."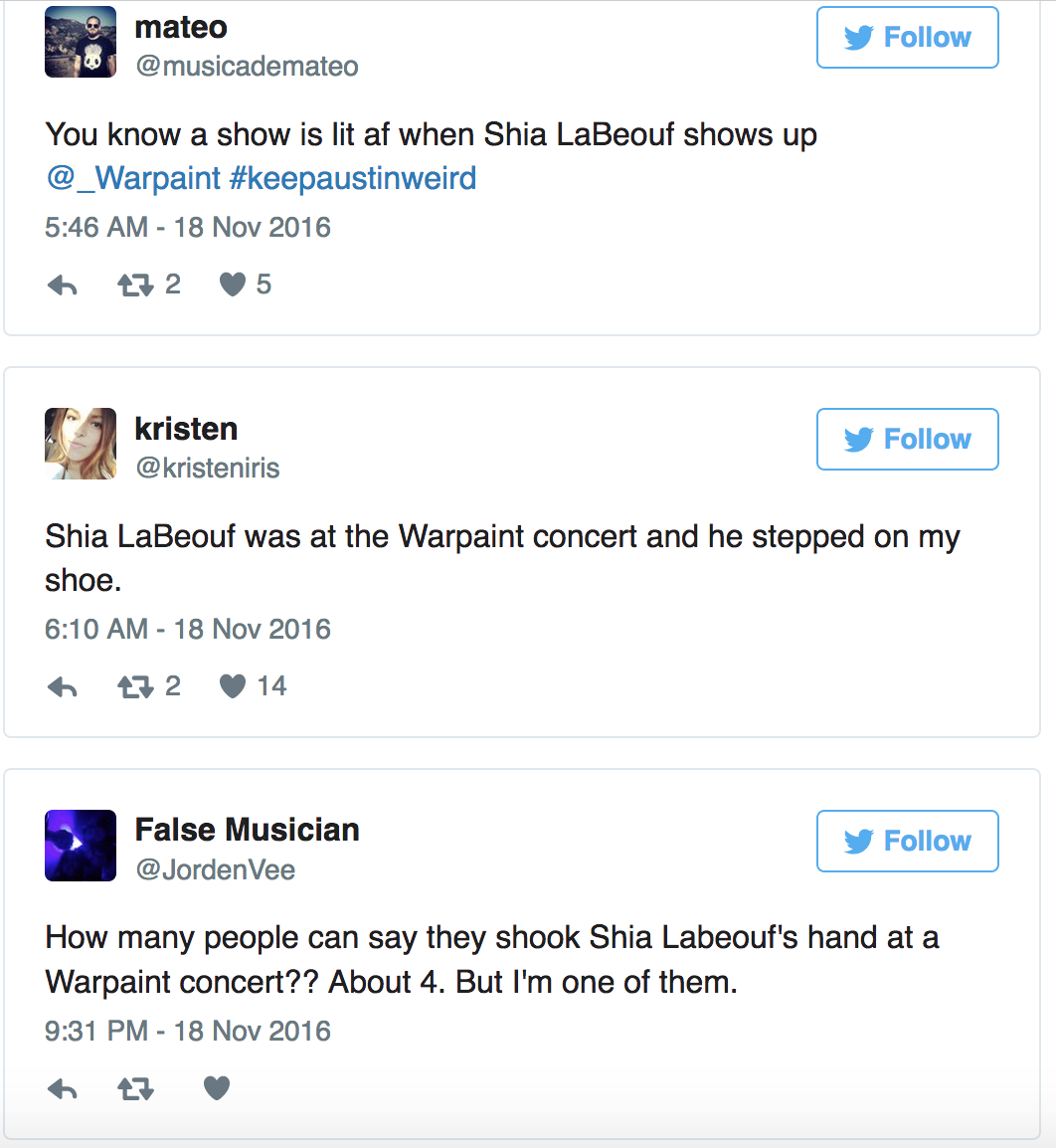 tonight was fuckin weird. warpaint was super lit n shia labeouf fell all over us during the show.

— K (@lalalakaylie) November 18, 2016