In a bout of Monday's weirdness, Slipknot lead singer Corey Taylor is set to star in an episode of Doctor Who.
The singer tweeted to his fans yesterday, saying "You have NO idea how hard it's been to keep this awesome secret". See that below: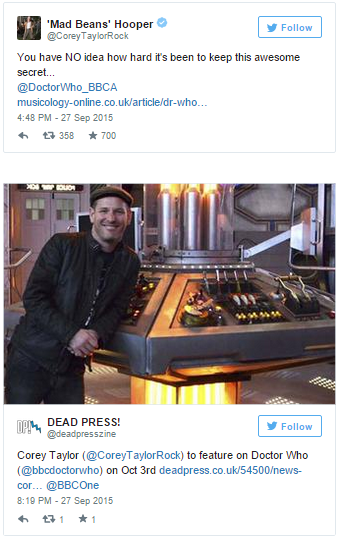 It remains to be seen what kind of role Corey Taylor has stepped up to play, but from his solitary performance in Fear Clinic, a low-budget horror that attracted neither critical or commercial success, we're not expecting any Olivier awards on the horizon.