Donald Trump used 'We Are The Champions' at a rally yesterday. It's fair to say that Queen aren't happy.
Not too surprising is it, really? Especially when you compare the man that Freddie Mercury was and what he stands for to Trump.
So Brian May has told him to stop using it, Trump has refused all protest. Now however, Sony have released the following statement: "On behalf of the band, we are frustrated by the repeated unauthorized use of the song after a previous request to desist, which has obviously been ignored by Mr. Trump and his campaign."
"Queen does not want its music associated with any mainstream or political debate in any country. Nor does Queen want 'We are the Champions' to be used as an endorsement of Mr. Trump and the political views of the Republican Party. We trust, hope and expect that Mr. Trump and his campaign will respect these wishes moving forward."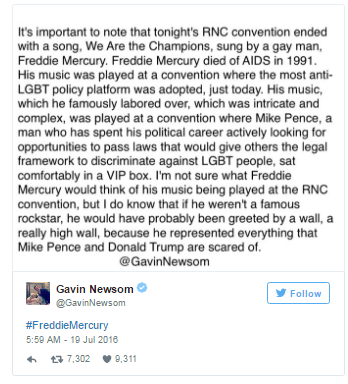 We'll bring you more when we get it.