Just in case you thought it was only you who hunched over and read your phone on the Tube, you thought wrong: Noel Gallagher does it too.
The Oasis man was spotted on the way to the U2 gig at the O2 Arena that he got up and played at.
Check it out: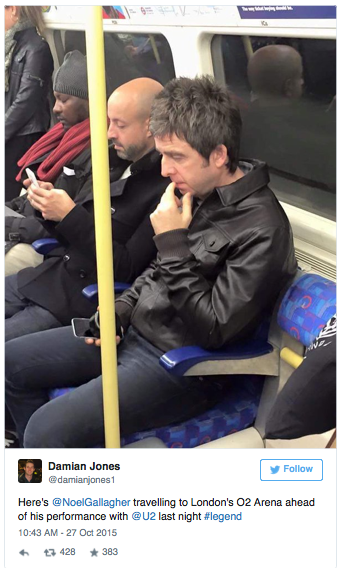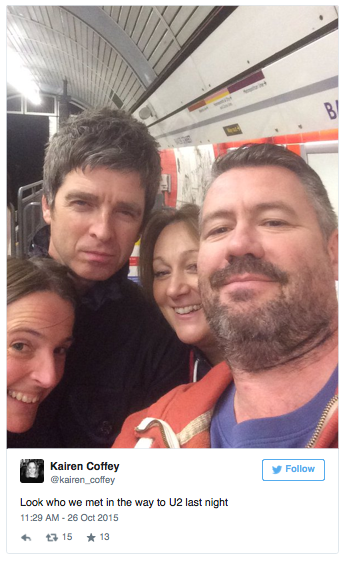 And the video from when eventually got there...
Check out our review of the show.