After years of sending bands to play at some of the most incredible festivals in Europe with some of biggest bands in the World; you should know how much we love helping bands.
Would your band enjoy playing on the same stages as the likes of Queens Of The Stone Age, The Arctic Monkeys,;and the Killers this Summer? Well to be in with a chance, you should enter today - it is absolutely free.
This year, we're offering your band the opportunity to play on the sun-soaked stages at Benicassim Festival in Spain.
For an opportunity to play at Benicassim 2013, follow this link to enter.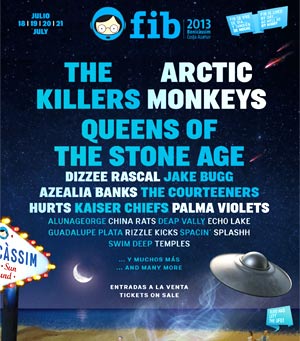 If you're in a band or know somebody in a band, please spread the word, we want to give everybody the opportunity to get involved.
We're also currently offering the chance to play at the UK's Number One Reggae and Dub Festival, One Love Festival - if you're interested, follow this link.