Ushered into 20th Century Fox's London base right slap bang in the heart of Soho, SupaJam sits patiently, and not without some comfort, in a swanky private screening room. We await the lowering of the lights for our extended peek at the upcoming, but not yet completed, follow-up to 2011's Rise of the Planet of the Apes. Coined Dawn of the Planet of the Apes, and this time without James Franco or Frieda Pinto, it promises fresh twists, big-scale spectacle and a strong narrative grip.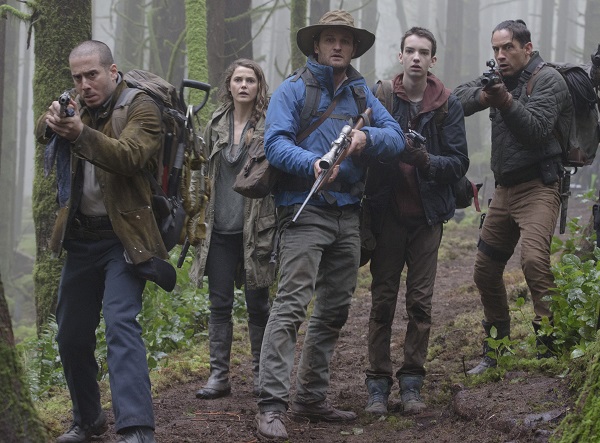 The film picks up 10 years after the events in Rise…, where Caesar now leads a growing population of genetically modified apes. A fragile peace holds together a precarious accord between humans and their evolutionary antecedents. Perhaps it is with a degree of inevitability that this is soon tipped and knocked off-kilter by a small troupe of human survivors from the virus that was unleashed a decade before. A battle for supremacy soon breaks out between the two and they are brought to the brink of war.
In terms of technical aspects, Let Me In's Matt Reeves steps into the vacant shoes left by the preceding film's Rupert Wyatt as Dawn's director. In the clips showcased to us – in varying state(s) of completion, it must be said – there was a flamboyant confidence that oozed from the big screen. Further, in a visual note presented to us at the screening, Andy Serkis (reprising his role in DOTPOTA as Caesar) advised that this breaks the record for the widest use of performance capture on any film to date. We must point out that whilst that may well be the case, it was also some of the most sophisticated performance capture we have ever seen here at SupaJam. It was enough to ramp up excitement and leave the taste buds yearning for more.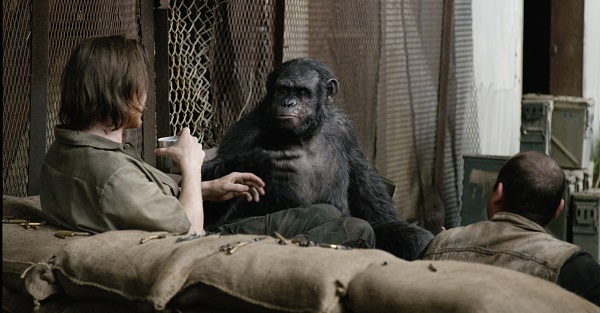 All in all, our dispatch can verify that DOTPOTA promises content of depth, intelligence and vibrant metaphor. All washed down with spellbinding presentation. Matt Reeves has already been announced to helm the next instalment. That can only be a good sign.
As for this upcoming film, from what we've seen, July's release date can't come quick enough.
To find out more, visit www.dawnofapes.co.uk and if you're already thinking about catching it early, it might be wise to get your space sorted at Cineworld cinemas.
In the meantime, here is a Q&A with motion capture king Andy Serkis about the film: