It gives us great pleasure to inform you that while messing about with our stats the other day, we noticed we had smashed through one million individual visitors to the site and hadn't even realised it.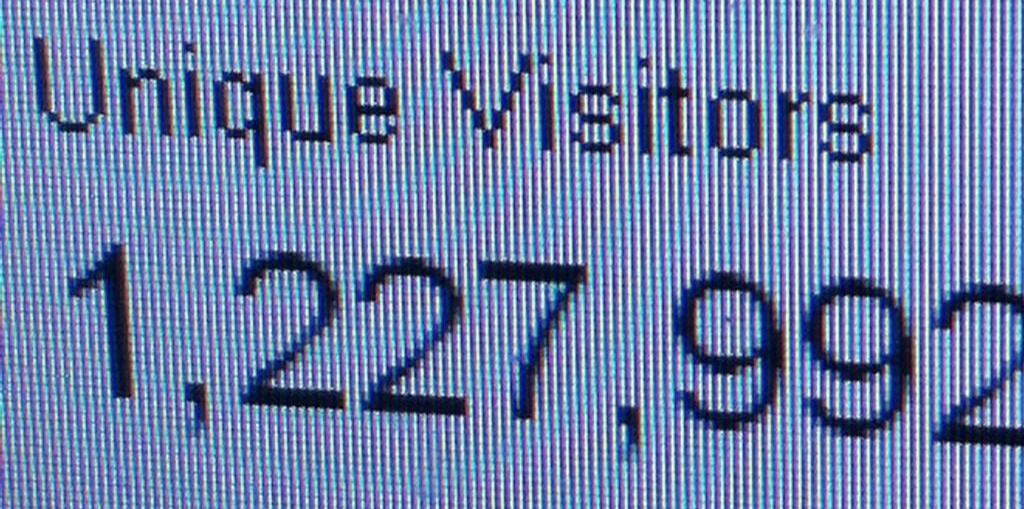 FUN FACT: If all of those people were laid head to toe then they could create a path from Woking to Athens.
We saw that we were getting close a few months ago and were going to do something special for this arbitrary milestone, but got a bit distracted by other things. It came and went, but we still thought it would be nice to look back on one or two things.
Firstly, our CEOs and co-founders had these words to say:
"Who'd have thought we'd reach a million? What took them so sodding long? Thanks for popping by and here's to another slutty few years (erm, wtf boss?) listening to some huge tunes along the way. I predict that in 2015 the music world will all be wearing tweed." - David Court
"The music world has changed and we're really excited to be part of that change - thanks to everyone who has made this so big." - Nick Stillwell
There they go. See what we have to put up with?
Anyway, we've done a bit of research and found some SupaNumbers...
+50,000 free tickets have been given away by us to festivals, gigs, and screenings.
+100 bands or artists have got slots at festivals via our competitions.
+25,000 stories, articles, reviews, interviews, or blogs have been put up on the site.
21,255 people came to the site to try and get free Benicassim tickets in 2013, when we had precisely...
200 free Benicassim tickets to give away in 2013. Sorry if you missed out!
710 people have found the site after searching for "Super Jam" or "Superjam".
407 people have visited the site via Bebo.
7 people have visited the site via Bebo... since the start of 2011.
344 blogs have been posted up on the site.
219 countries or territories contain music lovers who have made the online pilgrimage to Supajam.
161 shows have been reviewed on here since the start of 2012.
100 differences between Napalm Death and The Pussycat Dolls were discovered by us earlier this year.
17 acts played to the athletes of the 2012 Olympic games via our acoustic sessions with Oakley.
11 countries have only visited us once. They include Micronesia, Samoa, and Vatican City. We're the Pope's favourite music website.
9 people have landed on our site after searching for "JLS topless".
3 small electrocutions happened due to a broken laptop charger that we had to borrow at Benicassim in 2012.
2 of our writers reviewed Bob Dylan's set at Hop Farm 2012.
1 very lonely person has discovered Supajam following a search for "Beady Eye Topless". Moving away slowly...
We have also:
- Helped to put tons of new music into films, TV shows, and adverts
- Created and launched a successful, credible music TV format with Sony Pictures Television. It's called "Breakout" and is currently airing in Brazil.
- More than doubled our average daily visitor count in 2013.
- Turned down numerous amorous advances from pop princesses and rock royalty.
- Had a fun time doing it all.
If you've helped us get this far, CHEERS! It's been a pleasure to share this little corner of the web with you, and we hope to continue to do so in the future. Here's a little song from us, to you...