YEAH! BLAH BLAH 2013 IS OVER SO WE'RE MAKING A LIST!
We've already done a bunch of 2013 lists, so here's our last one. It's all about us, we had to remove a rib to write it. Although it's more of a collection of bullet-points than a list... there's subsections and stuff.
Anyway, if aliens landed on Earth tomorrow and forced you to answer a couple of questions about the best bits of Supajam in 2013 then this page might just save you from a determined probing. So read it. Even if that doesn't happen, you'll hopefully find something interesting, funny, or pleasing to your ears.
We've looked at our site data, asked our fans on Facebook, and had a chat in the office to find some of the highlights of Supajam this year.
5 Most Viewed News Stories
5 - Def Leppard Looking To Sue One Direction For Ripping Them Off
Flocks of rock fans took the opportunity to gloat over this one.
4 - Roof Collapses at London Venue Seconds Before Soundcheck
Flocks of... floors took the opportunity to gloat over this one.
3 - Tyler The Creator Mocks Lorde & Her Boyfriend
The Internet's reaction to seeing Lorde's boyfriend was excruciatingly depressing at times, Tyler seemed to be one of the people who got the horrid ball rolling.
2 - Morrisey's Statements About Thatcher (Part one and two)
Everyone had an opinion on the death of Maggie, Moz had so many that it needed two articles.
1 - Lenny Kravitz Overhears Street Band Playing His Music and Joins In
Probably staged in some way, a few years old too, but we thought it was cool when we stumbled upon it and had to share it. Hundreds of thousands of you agreed.
5 Most Viewed Blog Posts
5 - How Hard Do Bands Need To Work? From Bastille To The Beatles
This year we've made a special effort to get industry professionals to share advice that they've gathered from years of experience in their field to help out the thousands of upcoming acts who visit our site. This piece seemed to strike a chord.
4 - 5 Things That Make You Run Away From A Conversation About Music
We've all been there. You're at a family gathering or a house party, and someone says "so, you're into music are you?" All goes well until they say something that makes you want to eat your own eyes.
3 - Top 5 Most Dislikeable Frontmen In Music
Supajam goes bitchy, and plenty of others join in...
2 - 11 Things You Could Buy Instead of a Beyoncé Ticket
After seeing the ludicrous prices some people were paying for Beyoncé tickets, we had a brainstorm to see what they could've got with that money instead. We're just jealous that we missed out...
1 - 5 Things That Napalm Death and The Pussycat Dolls Have In Common
Hundreds of people are still reading this drivel every week. Our follow up piece (100 differences between...) uncovered a few more similarities between them too. Music is all about the connections. The writer of this article did it because our boss asked him to do some admin stuff... "unless you have something better to do." Challenge accepted.
5 Most Viewed Reviews
We had a look at this album back in March and were impressed, commenting on how "it's lonely, beautiful soundscapes deserve to cement Blake's reputation as a major, mainstream talent." When it won the Mercury Prize a few months later, many came back to this review to see what the fuss was all about.
Ouch, this one didn't go down too well with our reviewer. A withering 3/10 telling-off closed with the words "It doesn't sound young, or fresh, or exciting, or even classic and cinematic, it sounds like a waste of time and money, and I think they need to stop." Six months later, they took his advice.
3 - Brother and Bones at The Boileroom, Guildford
"If Mumford & Sons are playing at the village fete, Brother and Bones are causing a riot in the local whorehouse." We're not going to top that line today, moving on...
2 - Supajam's Fast-Track To Benicassim 2013 Final at Powers Bar, London
This year's winners (Blue Nipple Boy) of our annual Benicassim contest flew over from Romania to partake in the live rounds. They played with a painfully good line-up of astounding talent that made judging it exceptionally hard.
1 - Eminem at Reading Festival
This iconic performance was one of the talking points of the Summer, it got the largest audience of the weekend by a long way and Dido joined him on stage for a rare rendition of their masterpiece 'Stan'. He refused to have his set filmed, so our review was the closest that many of you were able to get. As a fun aside, someone called us 'blinkered members of the PC Brigade' when we had the audacity to question the acceptability of lyrics such as "bitch, you ain't nothin' but a slut to me" in 2013. Others appreciated that we couldn't totally join in with the circle-jerk. Can't please 'em all!
Readers' Picks
These are some that our fans contacted us to tell us they liked, do you agree with them?
16 Tips To Help Your Music on the Radio
A couple of artists followed these tips and got played on their local stations as a result of them. Job done, we care a lot.
We found out that there were AT LEAST 19 musical acts called Avarice, so we made it our mission to review every single one to decide who gets to keep the name. The best response was the bassist of Avarice 6, "we have too many picks to change our name now".
When Kanye took offence to a naff Jimmy Kimmel sketch, we decided to cover his offended reaction in both the English language and KANYE.
Are All Promoters Complete Shysters?
Another one of our posts aimed at helping musicians navigate the pitfalls of the industry. This one looked at the role of the promoter, and got a lot of interesting debate going.
5 Great Things To Know About Israel Kamakawiwo'ole's Facing Future Album
Millions of people have fallen in love with the big man's dreamy ukulele cover of 'Somewhere Over The Rainbow/What A Wonderful World'. On the 20th anniversary of the release of the album that spawned it, we picked out some interesting stories about it.
Editors' Picks
We're patting ourselves on the back here. But whatever, here are some things that we were proud of doing this year, or that we think you'll like if you haven't seen them yet... or both:
WANTED: Drummer for international band for £60k
Contacts are everything in music. This mysterious group who required a drummer from an "internationally recognised band" seemingly didn't have the right guy or gal in their little black book, so decided to place an ad in The Guardian instead. Because that's where all experienced drummers look for their next pay day.
Interview with Mark Chadwick (The Levellers) at Camp Bestival
We did a load of interviews this year, but Mark's blunt honesty about being in a band "we make more money now than before when we were signed to a record label who took all the money", modern acts "they're selfish, boring," and Frank Turner "he's got the lyrics but he hasn't got the music" all made for a fun read. More interesting than a bland media-trained piece of PR guff, less dickish that a Twitter spat.
The Weirdest Rap Video of All Time
We still watch this on a shamefully regular basis. It's... no, don't want to write more about it.
Phones at gigs: 11 Rules To Live By
We will not rest until people abide by rule number 11 at the very least.
The Silliest Video of the Year
We picked this up when it had about 300,000 views. It now has 300,000,000. Call us Nostradamus for picking out the biggest viral hit of the year. It was different.
Every day we feature between five and ten new artists in some way on the site. This may not seem like a lot, but over a year it adds up to well over a thousand. As a site with a relatively small team we think this is pretty good, and we're determined to keep it up in 2014 as well. Make sure you check some of them out, your new favourite artist is contained within this paragraph!
Supajam Hits Over 1,000,000 Visitors
Look Mum! I have a real job!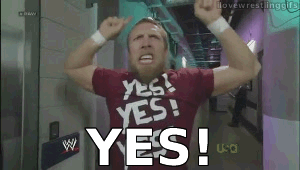 Huge thanks to everyone who visited the site over the last year, plans are already underway for some cool things in 2014. We hope to see you there!