You all know the feeling; you wish your phone battery had ran out before that fifth pint, so you hadn't make a total arse out of yourself. The Kooks' frontman Luke Pritchard got a little drunk last night, and took to Twitter to insult teen-pop sensation, One Direction.
It began with: "5 Little Things We Learned From One Direction's iHeartRadio Album Release Party... stop this malfunction. world realign please. artists dying."
When an angry fan hit back at Pritchard, who suggested she was a fan of both The Kooks and One Direction, he responded telling her that he would rather lose Twitter followers than have his fans support the boyband - it escalated and turned into this... Look below: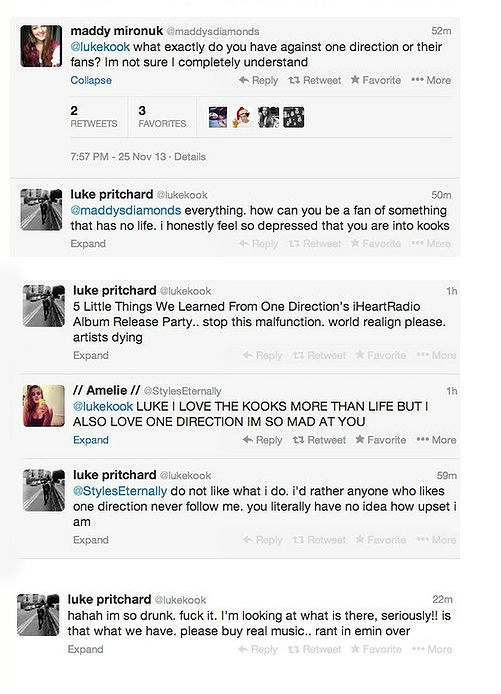 How entertaining? He's right; it is all a bit dour for bands, but The Kooks are still shit.