I don't think anybody will forget yesterday.
I woke up in a pitch black room, pouring with sweat, fully clothed in a sleeping bag. My brother and I had broken down driving back from Birmingham to London late the night before and, as the RAC man dropped us off at 4am, I shied from the night buses, the rain and slept on his sofa. After going to the kitchen, slurping through a pint of water and manically searching for the thermostat to rectify the sweltering heat, I fell back into the chair. Scratching away the itches on the back of my neck, rubbing the sleep from my eyes and fanning myself lackadaisically with my hand, I switch airplane mode off my phone and begin the laborious 'wake up' process. After a flurry of pulses, I realise this isn't like any morning. I see the first message is from my dad, its preview reads 'Incredible.'
I feel pins and needles down my spine, my teeth are chattering and I'm petrified: David Bowie is dead.
Searching, these shudders of anxiety and disbelief can't even be quelled by a goodbye message from his son. I shut down my phone, pack all my things together and rush out of the house. I need to hear his voice, I need answers; I need a copy of 'Blackstar'.
I pace past floods of children on the way to school and up to Turnstyle Records. I press my face against the glass and search for that monochrome stellar, for people in the store - it won't be open today. So I walk the high street, changing direction intermittently. I check three supermarkets; two don't have it, one is sold out; then take two buses to Camberwell. Forty minutes before opening time, I'm glued to the street outside of Rat Records. Kicking the ground and lamenting their tardiness, forty minutes becomes an hour, and eventually I'm let in. They don't have a copy of 'Blackstar'. I sit on the 176 home defeated.
The screeches of tyres serenade the dim light of the clouds. Before I know it, I'm on a bus in the opposite direction, on the way into Soho. Sister Ray Records provides me with my answer.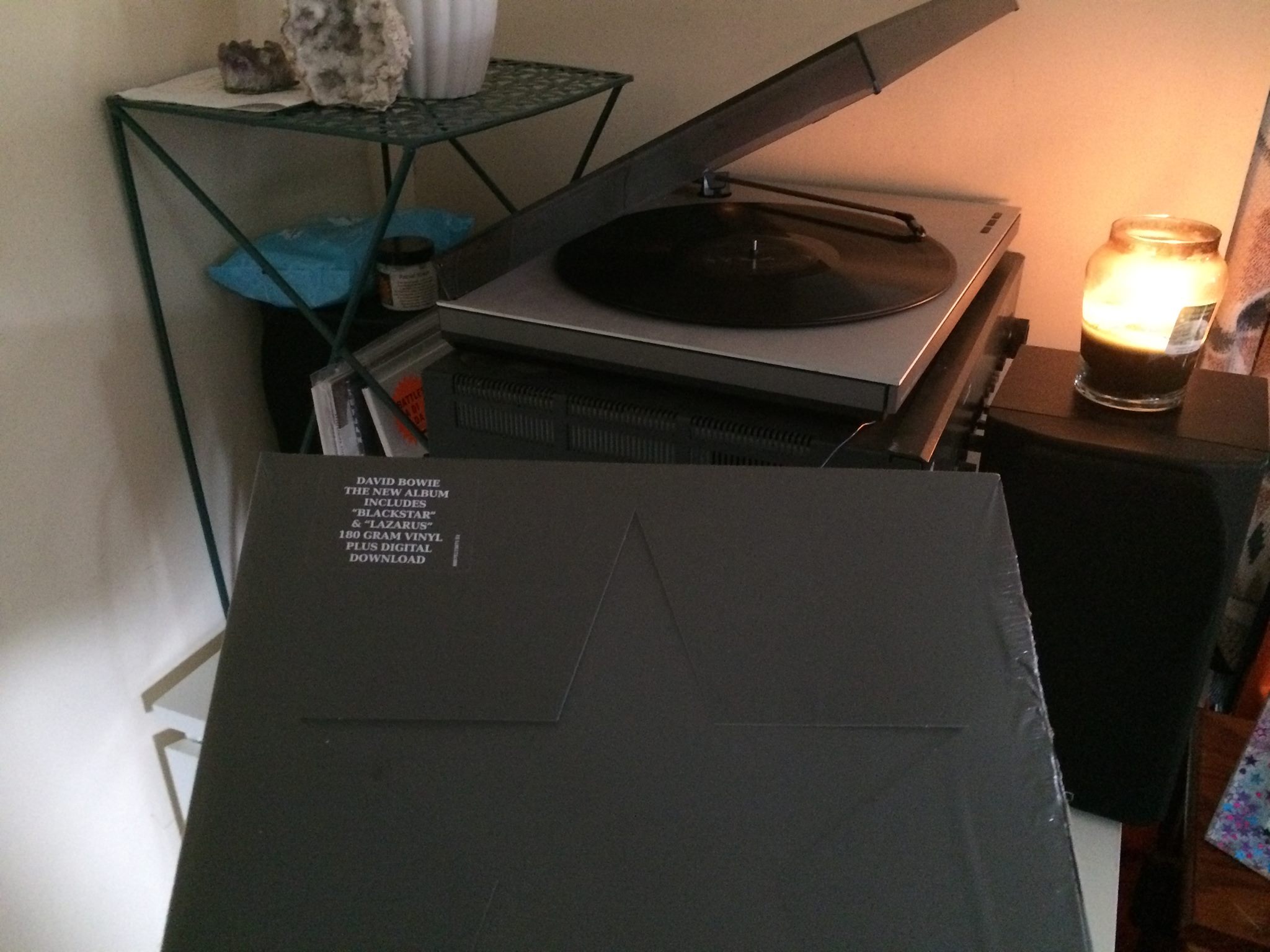 Sat up against wooden walls, I spin the needle on 'Blackstar' for the first time. Following lyrics with an incisory eye as they crawl from across my beige carpets and up my frame, I feel tears. Emotionally exhausted, searching for those scars that can't be seen, I take part in Bowie's parting gift, his final concept: his death.
I sit on the bus to Brixton, catching glimpses of red-eyed pilgrims. Wheeling around the corner, I take in my first breaths of this extraordinary showpiece of melancholia.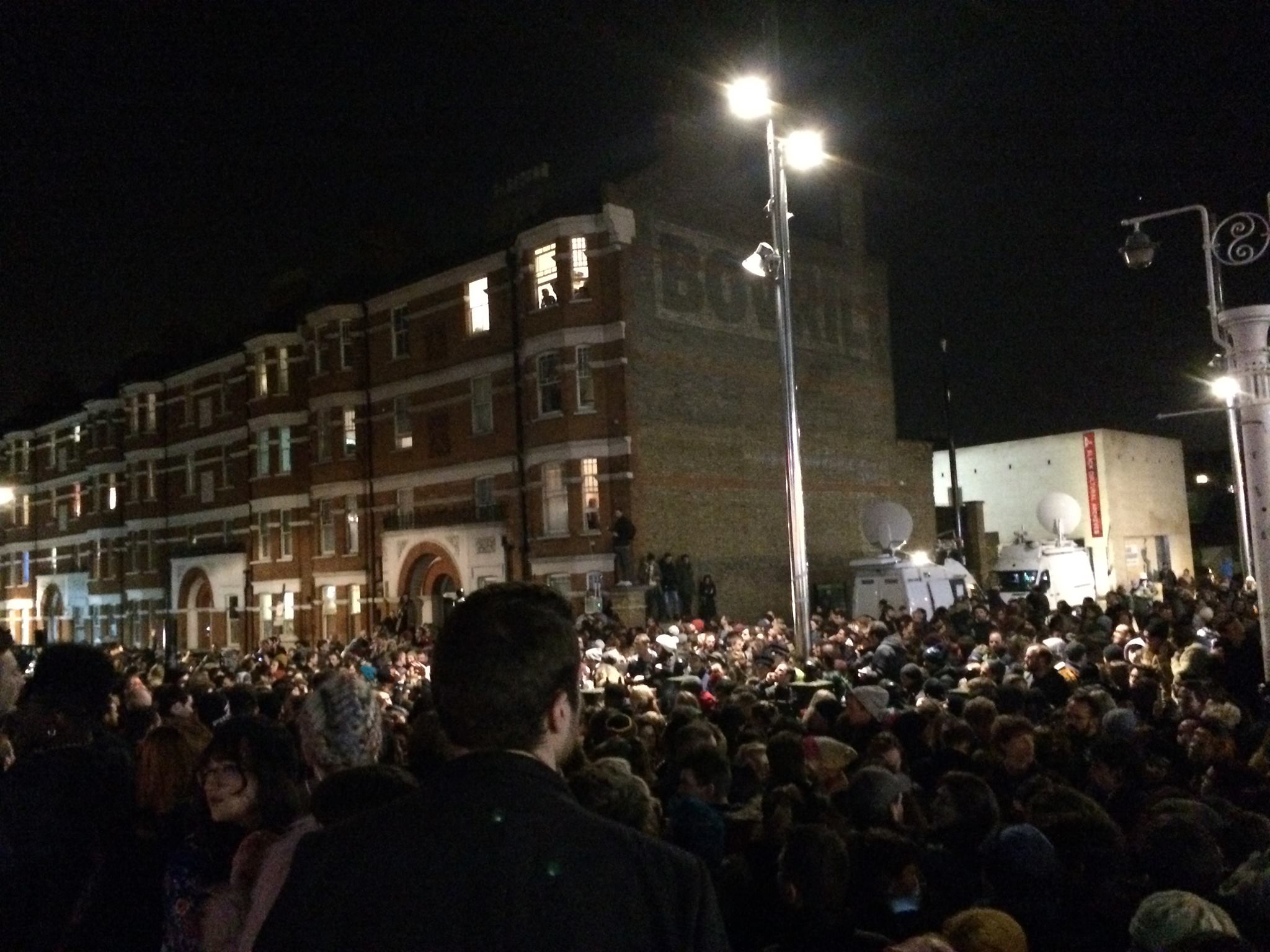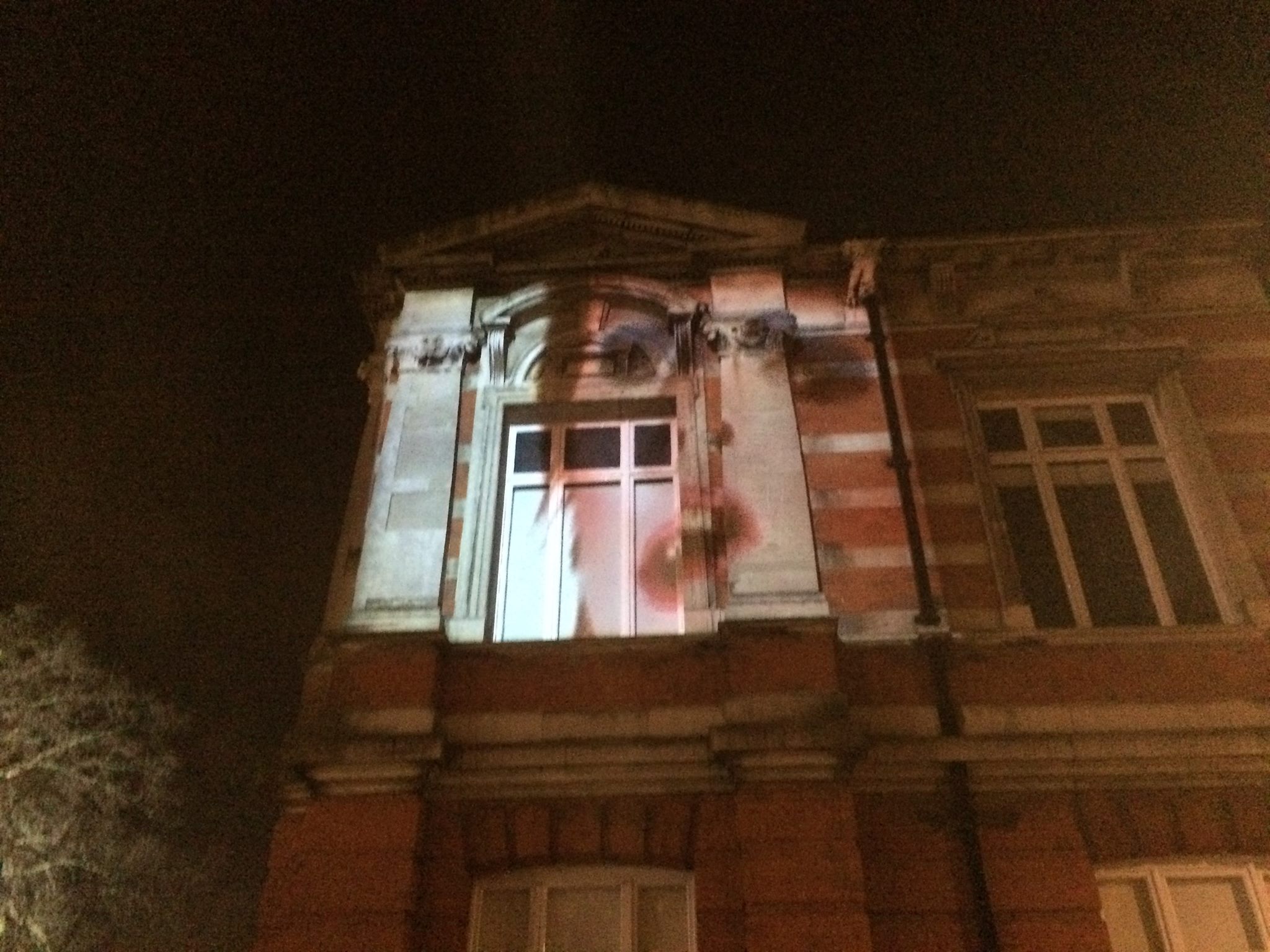 Thousands swarm in pockets of conversation, singing, drinking or gazing into space. People hang from tall Victorian window frames, blasting records' and projecting images of Ziggy from their balconies. Flowers dress the bricks and people dance in the streets as songs like, well, 'Dancing in the Street', 'Let's Dance', 'Rebel Rebel', 'Suffragette City', 'Heroes' serenade the evenings' majesty. Stop for a moment and you're taking in awkward gulps of oxygen, fighting back tears, so it's best you sing through the sharp prongs in your larynx.
dance magic dance

Posted by SupaJam on Monday, 11 January 2016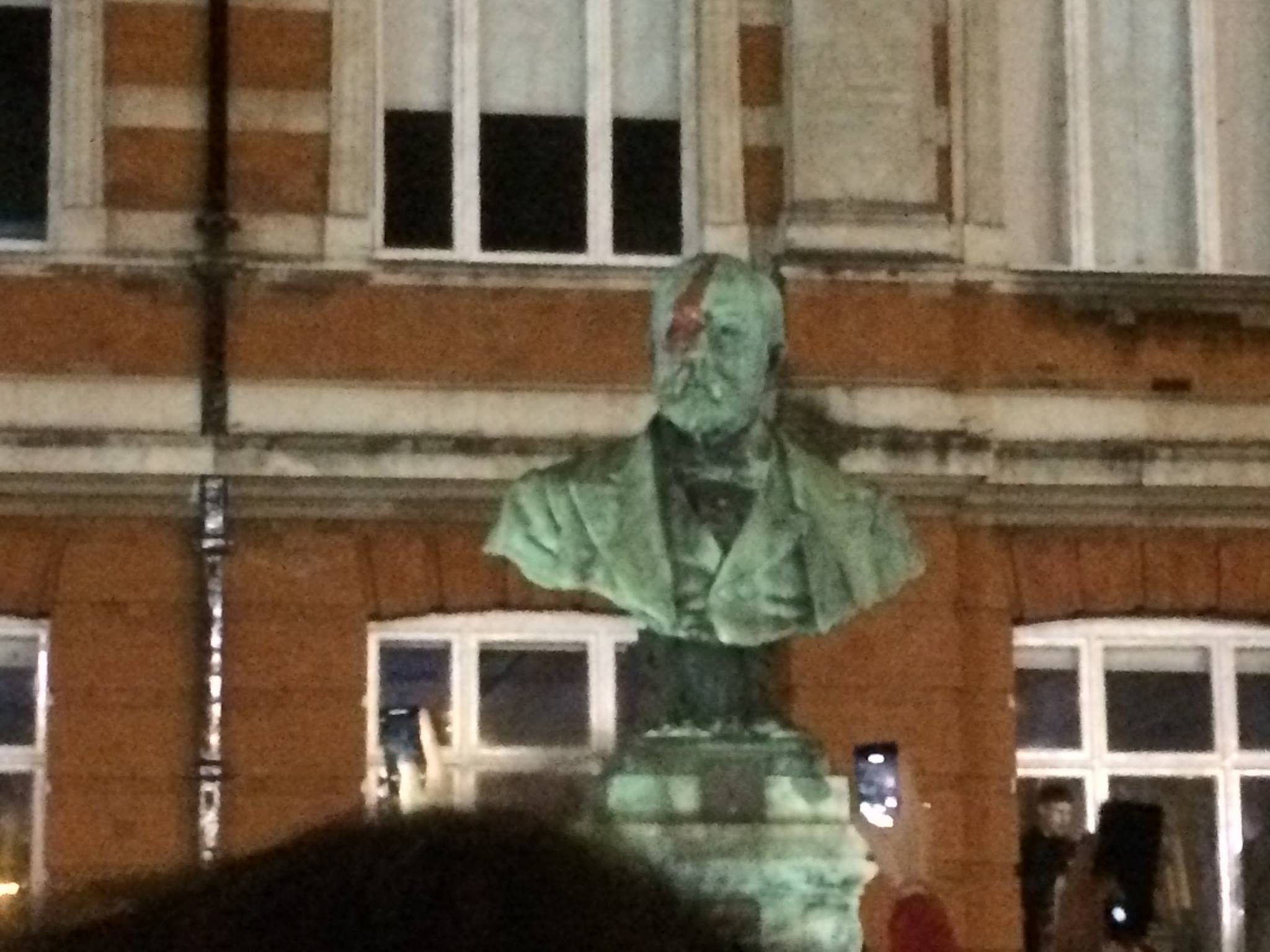 Ears perk and currents migrate to the beat of another speaker as it pours its shafts of grooviness down onto filled roads. People jive with tubes of glitter, pouring it over one another, penning lightning bolts in lipstick. A man straddles the bust of Sir Henry Tate outside of the Ritzy Cinema, making him up as Aladdin Sane. Couples dance, male and female dressed head-to-toe in evening dresses, shuddering with the realised urging to express themselves. Police officers take photos with the tarmac dance floors of South London, astonished. An older man tells me that Rushcroft Road "came out for Thatcher and we come out for Bowie." The hallowed ground of Brixton is used to filled streets, to trampling legs but never dressed in red shoes dancing the blues. Necks are arched, eyes upward as we gesticulate toward the sky "Can you hear me, Major Tom?" is called through sheds of tears.
I've never seen death like this. We've never seen life like his.
The day David Bowie died.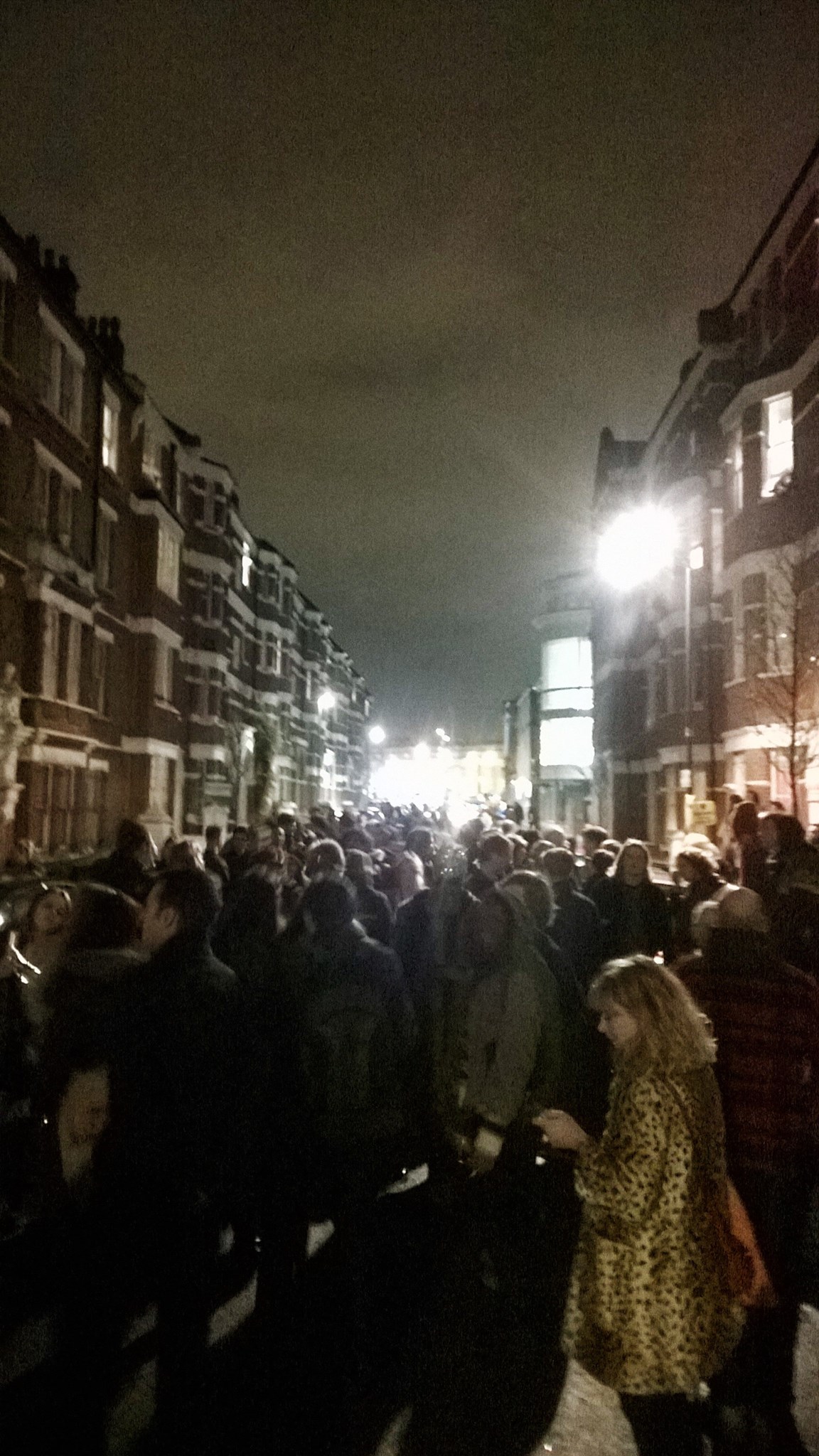 All photos, videos and words by author.