Tyler, The Creator is the latest person to propose a collaboration for Zayn Malik.
The effervescent Hip Hop psychedelic man hit Malik up on Twitter, proposing that they make "epic album cuts tho no radio singles", and though it didn't seem serious, he's keen.
Check out the Twitter post: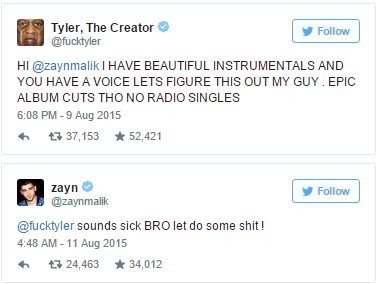 This would sound like ridiculous.