*This was selected as one of Supajam's best bits of 2013, either by being the most read, specially chosen by our staff, or nominated by our readers. Click here to see more of our highlights from 2013.*
Tyler, The Creator and Lorde has been having an argument over an Instagram photo of the singer and her boyfriend.
Tyler posted a rather unflattering paparazzi show of the New Zealand 'Royals' be-bopper with her 24 year old photographer boyfriend James Lowe with the caption "Hhahahahahah". Lorde was quick to respond, asking the rapper via Twitter, "was this supposed to make me feel something?". The Odd Future singer then put "NOT AT ALL. IT MADE ME LAUGH".
The Tweets have since been deleted, but we have a screenshot of them here.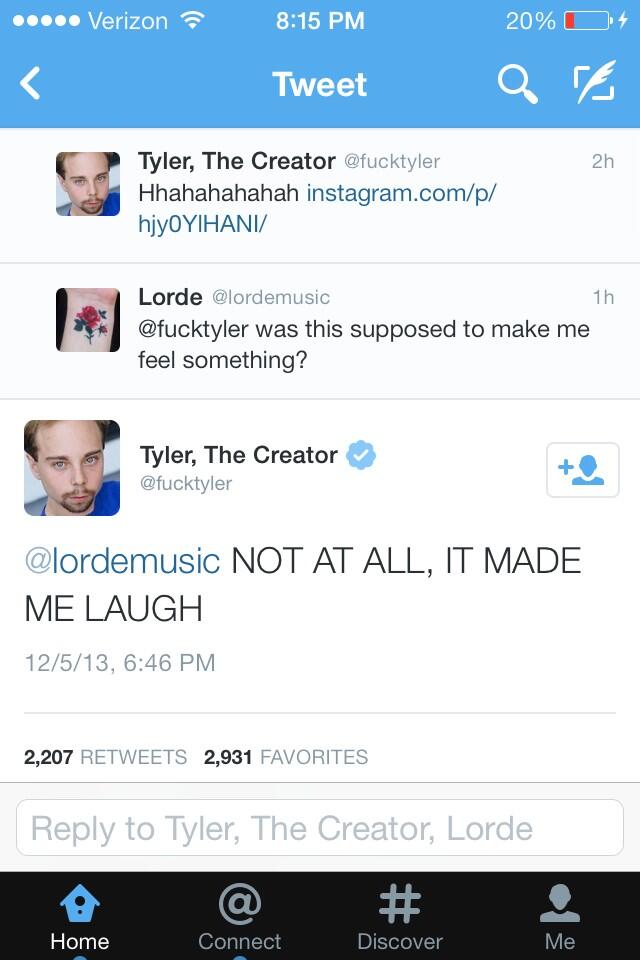 It always baffles me how far away the paparazzi people are, as you can tell in that Instagram shot. Scourge. We're really looking forward to seeing The Hobbit this week.
Lorde and her boyfriend have since been subject to a tirade of racist Twitter abuse.