In light of the news that Kate Bush will be touring for the first time since 1979, we've come up with a game: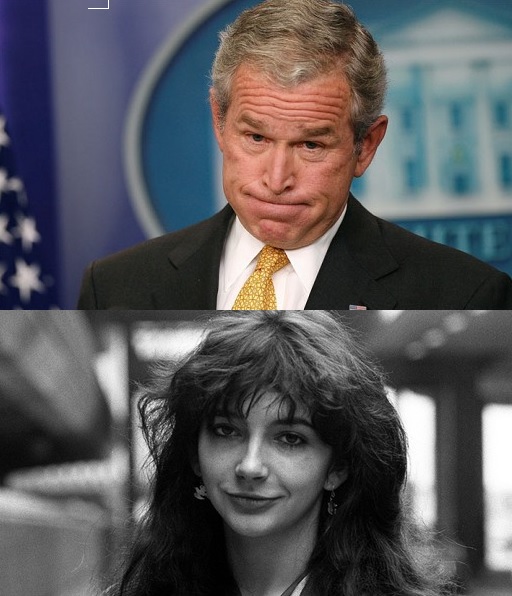 WHAT BUSH - Who said it: Kate or George W. Bush?
Question 1:
"I want to thank you for taking time out of your day to come and witness my hanging."
Question 2:
"One of the common denominators I have found is that expectations rise above that which is expected."
Question 3:
"I don't have a very good track record with royalty."
Question 4:
"I know the human being and fish can coexist peacefully."
Question 5:
"I see the valley below, and it's a valley of peace."
Question 6:
"It's not important to me that people understand me."
Question 7:
"I think quotes are very dangerous things."
Question 8:
"I do not like broccoli."
WRITE DOWN YOUR ANSWERS AND FOLLOW THIS LINK TO SEE HOW YOU DID.