The Vans Warped Tour was shut down for a stint yesterday (17th November) after a stage jump went dramatically wrong during, it continued when he left in an ambulance - the details of his injuries are currently unknown.
George Watsky climbed onto the rigging during his performance and attempted to dive into the audience. They moved out of the way, leaving Watsky to hit the floor. A female member of the audience suffered a broken arm from the accident. Take a look at Watsky on top of the rigging in this photo, shortly before the jump: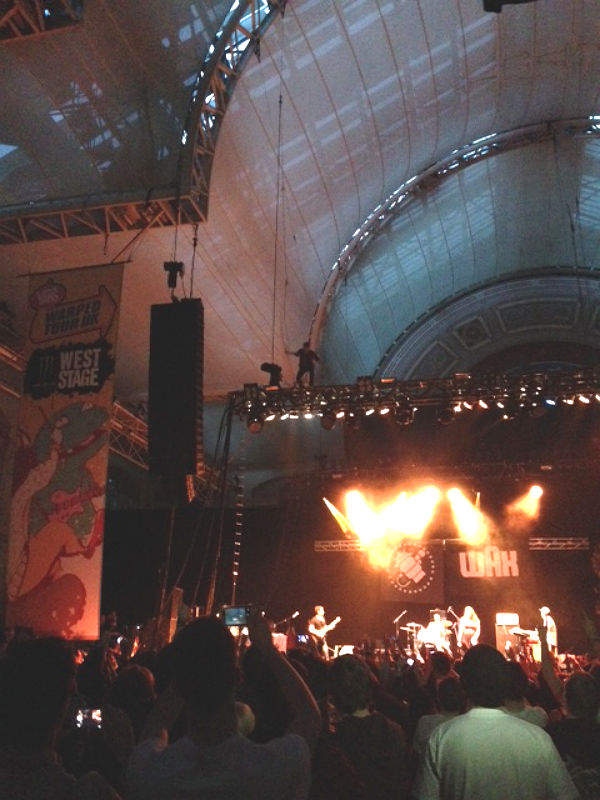 "The band watched in horror as the singer remained on the ground after missing the stage dive," said Gigwise's reviewer, Amy Gravelle. "He also broke a girls arm in the process and injured other members of the crowd. Audience members were completely shocked and the main stage's acts have completely come to a halt."
Here's a video of the jump taken by a crowd member:
Since the incident, Watsky has posted this statement on his Facebook page:

What do you think is appropriate in these situations? I doubt the majority of the crowd moved to hurt Watsky, but rather out of instinct. That rigging is VERY high. Not everybody can be Eddie Vedder at Pinkpop 92'.