As you probably saw yesterday, the ceiling at London venue Water Rats collapsed moments before a band was due to soundcheck, but, the show must go on, as the venue is due to re-open this Friday (October 18th).
The photograph below shows the damage, however Clash was informed by the Water Rats venue bookers that "much of the damage was merely aesthetic with the structure of the building remaining entirely unaffected".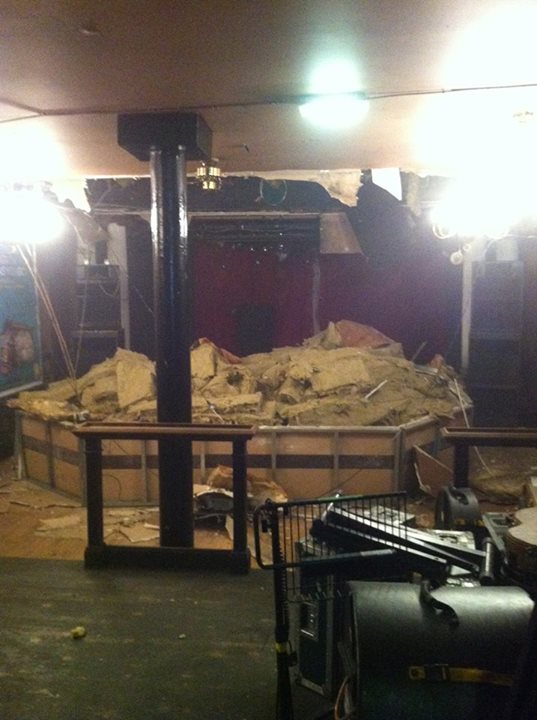 Gigs booked for the week were either cancelled or moved to other venues, such as The Slaughtered Lamb.
As Water Rats will be live and kicking when it re-opens by the end of the week, who wants to go see Kid Kapichi there on Saturday? It might have that soft-top convertable feel...
SupaJam: the best place for trending music news on the web