Unless you've been living in a cave for the past six months you'll undoubtedly have heard at least some of the bubbling hype about the next apparent talent-gone-viral, Lana Del Rey. Her haunting track Video Games has been championed by Radio 1's Fern Cotton all summer and along with other influential fans and supporters, Del Rey has now evidently been signed and the track will be released in October time this year under the label Stranger Records.
As a speculated 'You Tube sensation' Video Games will consequently be released with the original accompanying video of a lo-fi mix-matched montage of old Hollywood clips, and what look like home movies, over-worked and manipulated (apparently by Del Rey herself) creating an amateur/homemade effect which cleverly complements Del Rey's ostensible manifestation as trailer-trash-made-good; presumptuously self-described as a "gangsta Nancy Sinatra", with pseudo-trashy, femme-fatale looks and a hypnotic soulful voice that generates the air of a mysterious vulnerability. It's like a car crash; you just can't help but look.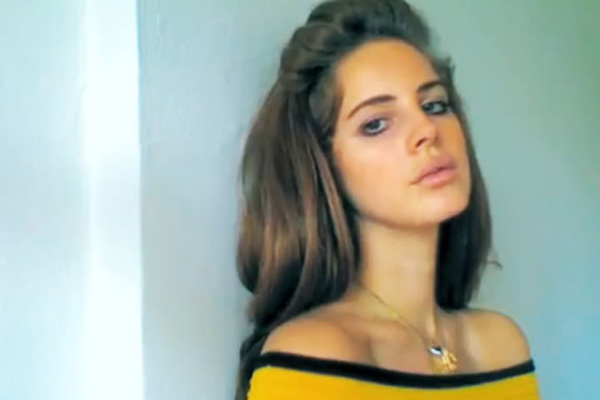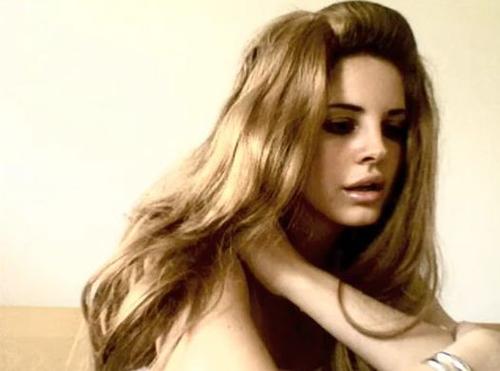 However, there's something about Lana Del Rey; something that seems slightly contrived, something fundamentally fake. Clips of Del Rey herself in the video, recorded on what seems to be a web-cam, in an in-your-face over sexualised approach. There's just something desperate and creepy about the whole thing (and not just because she looks like a heavily made-up 15 year old.) With a bit of digging, it appears that Del Rey may not be the Internet sensation we have all assumed she is from the viral hype we have been forced to swallow.
Masquerading in showbiz for a lot longer than we are led to believe, she is in fact the one and only 'artist formally known as Lizzy Grant' who released an EP Kill Kill in 2008, produced by David Kahne (Regina Spektor, Sublime, Paul McCartney) and released for download on iTunes.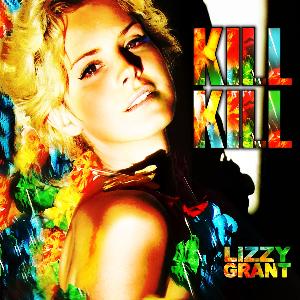 This EP is conveniently no longer available and notoriously difficult to get hold of, (obviously as the existence of such a record would somewhat dissolve the image of an undiscovered YouTube soul-singer-sensation.)
Her documented past is pretty much as faux as those Angelina lips and over-teased hair: constantly pushing the whole 'I lived in a trailer park' thing at interviews, in reality Del Rey is the daughter of entrepreneur property developer Rob Grant, and her trailer park experience was probably the equivalent of a British rich kid going to live in Shoreditch (because it's so unconventional, man.)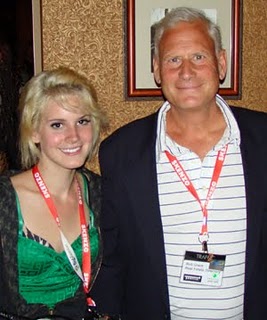 (Del Rey *version one* with Daddy Grant)
Ultimately Del Rey is a formerly failed popstar and has become the result of a very clever PR stunt, implemented to propel fame-hungry little Lizzy Grant into the spotlight. With a bit of 'gangsta' styling, a trailer trash cover story and some pretty serious lip filler…. They have successfully created a soul-singer Frankenstein: American label arrogance personified. No longer satisfied with producing purely manufactured teeny boppers, they are now plucking out desperate, tried and tested singer/songwriters and attempting to literally rewrite history equipped with collagen, hair dye and a YouTube account.
Funnily enough, I actually love the record Video Games, an original concept dubbed 'Hollywood sad-core' with touches of 40's café jazz, a hint of Elvis era Hawaii, with a modern indie twist, clever orchestrations and hauntingly devastating (and relatable) lyrics of a girl who's world is devoted to a guy who's a bit of an arse. But I don't know if I can overlook the amount of crap I've been fed about this character 'Lana Del Rey' and fear it will forever taint my enjoyment of the record itself. In the age of such easily accessible information, what initially seems like an astonishingly innovative PR stunt, could be the thorn in the side of what is essentially, very good music. When did the image and the back-story become more important than the music itself? There is no doubt that Del Rey has a rare talent, why can't we just receive her music, unadulterated and free from PR bullshit?