While the country poos its pants, it's good to have some rational, level-headed comments being delivered from the music world. And the latest comes from Cher.
The Twitter storm went a little like this: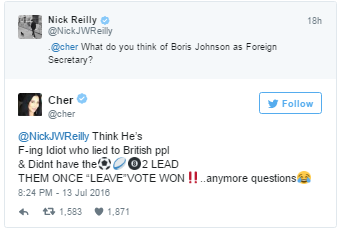 And then she got a little bit confused about the political parties, but her heart remained firmly in the right place.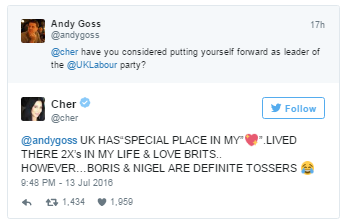 Then, she compared Boris with the disgraced, racist former Australian Prime Minister, Tony Abbott. She meant Farage, it turns out, but the point is the same.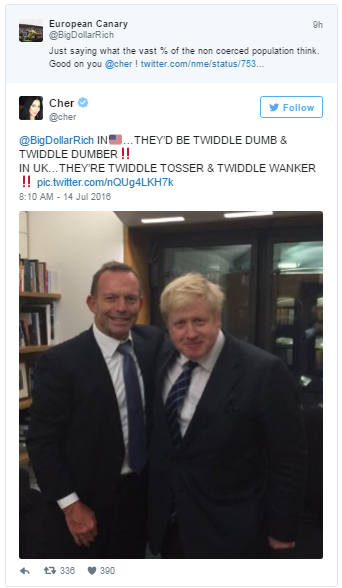 Preach, Cher.