It's been just under two years since the three piece 'post-pop punk' band The Dollyrots smashed a Northern Irish stage. Both times supporting their "best friends" Bowling For Soup. I am always skeptical about support acts. However it didn't take long after front lady Miss Kelly Ogden's voice powered through the hilariously brilliant cover of 'I've got a Combine Harvester' ('I've got a brand new pair of roller skates') to make sense of the very juxtaposition of the band's name.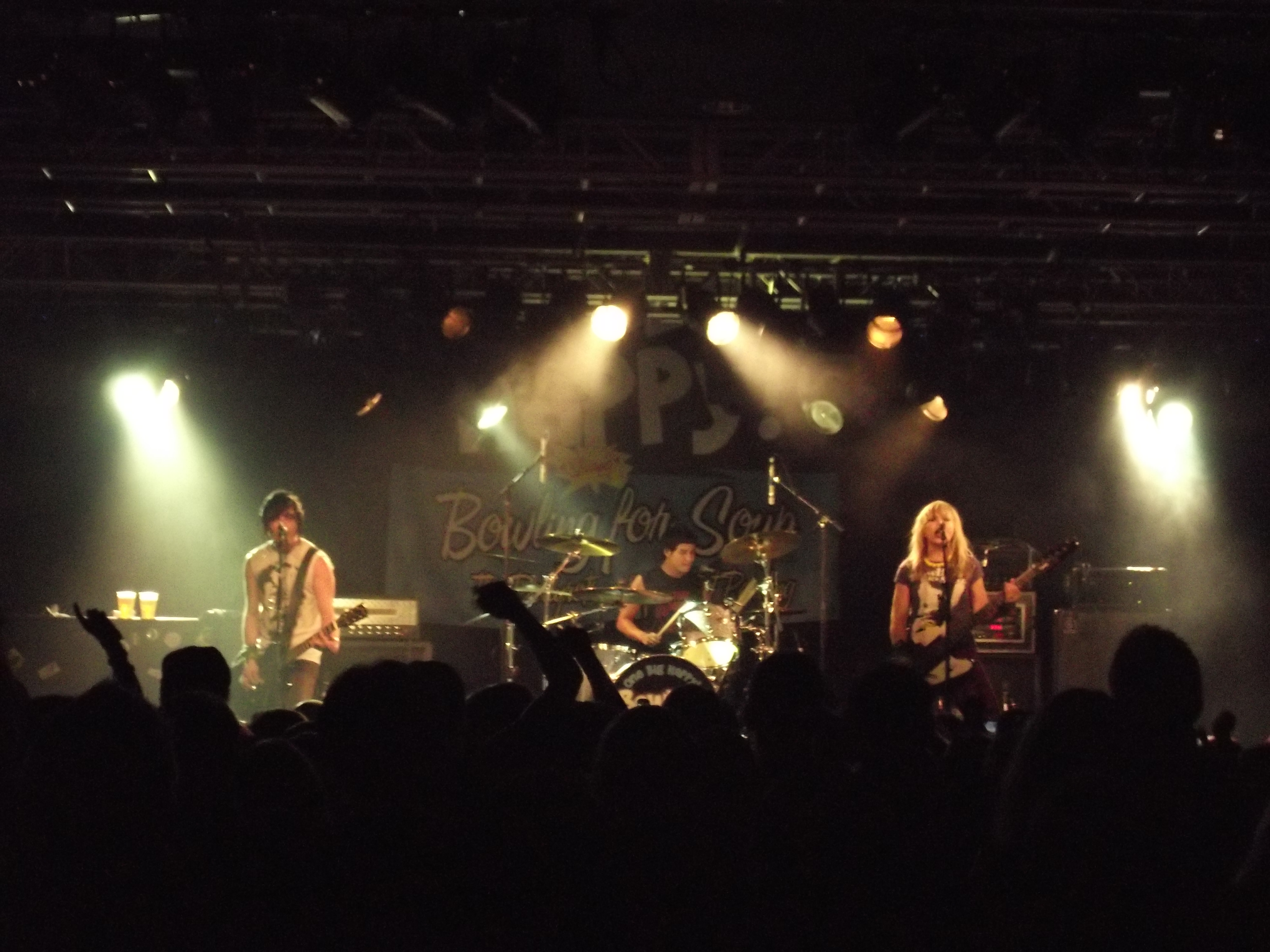 Being a bass player myself any sexy, headbanging, front woman bass player has a high five from me. The slightly husky but sweet voice of Ogden's belting over the top of the rawness of guitarist Luis Cabezas and drummer Chris Black could be compared to Paramore's Haley Williams. But that doesn't really matter as their music is the polar opposite. With catchy lyrics and head bopping guitar riffs, their music is inventive and purely works for this generation of teen pop punks.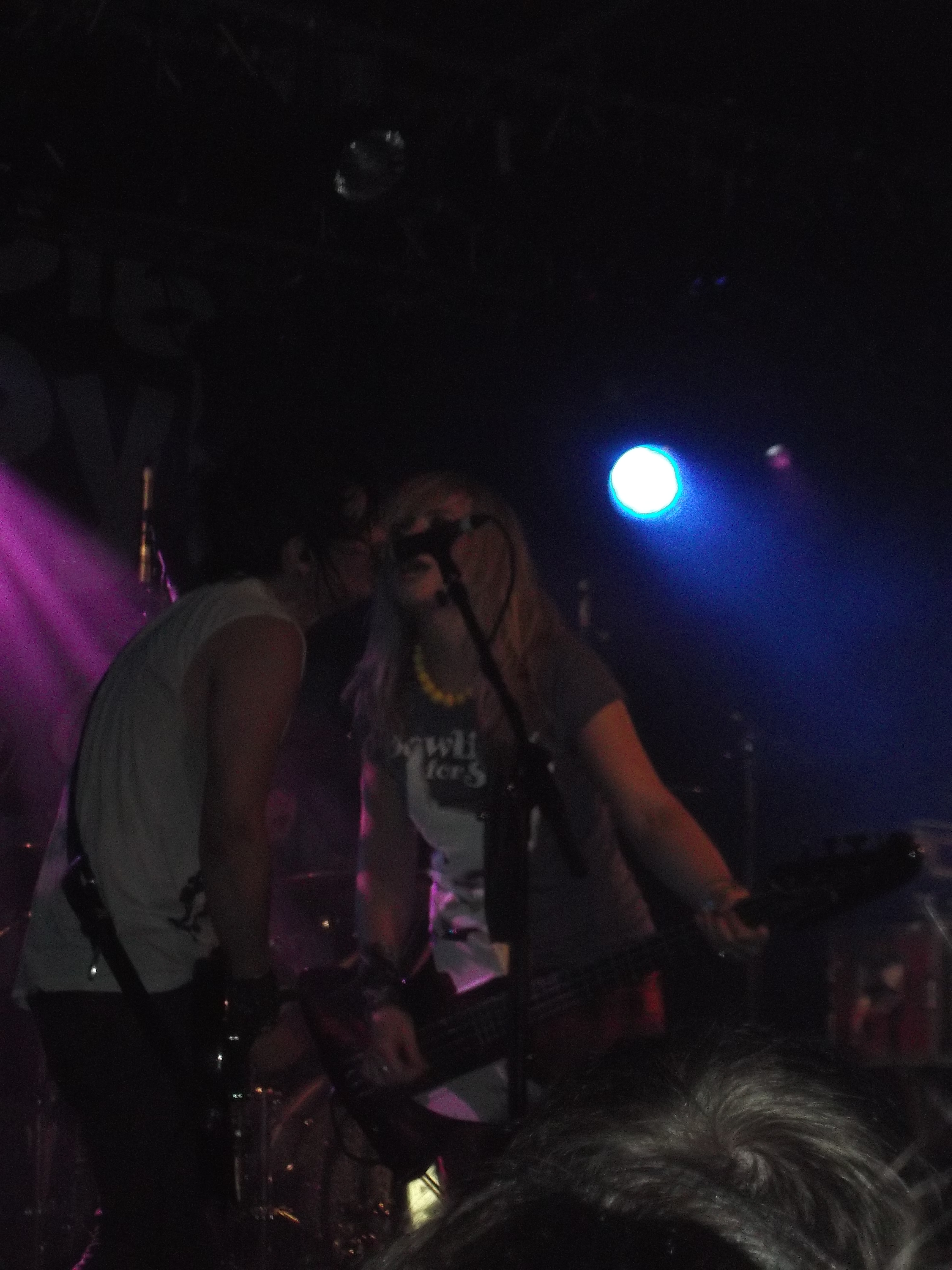 Their newest release 'Because I'm Awesome' was my personal favourite and I was humming the chorus all the way home. After their set they rushed to the merchandising desk to meet their fans. My first remark was just how polite all three of them were. A very refreshing thing to witness. Kelly, even giving brilliant (but very sweaty) hugs out. (Apparently she gets all her musical energy from her fan's cuddles). With their clear passion for their music and their fun, energetic personas on stage and off it's hard not to fall in lust with this band.
Hopefully it won't take two years for them to grace our Belfast music scene again.